An Creative Way to Store Your Products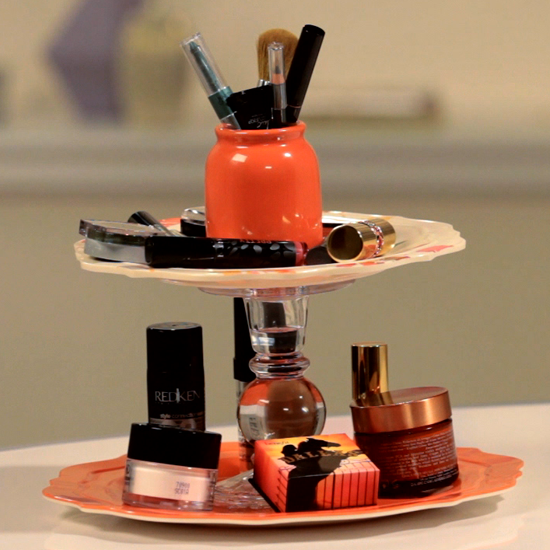 Displaying your makeup can be just as chic as how you use it. In this video, we show you how to make the easiest DIY makeup stand, well, ever. It's a great lazy-day project, but stylish and convenient, too. So grab your glue gun, and get ready to channel your inner craftswoman.
On Kirbie: Greylin top.