Jared Leto Visits Ukraine | Pictures
Jared Leto Keeps His Promise to Fans in Ukraine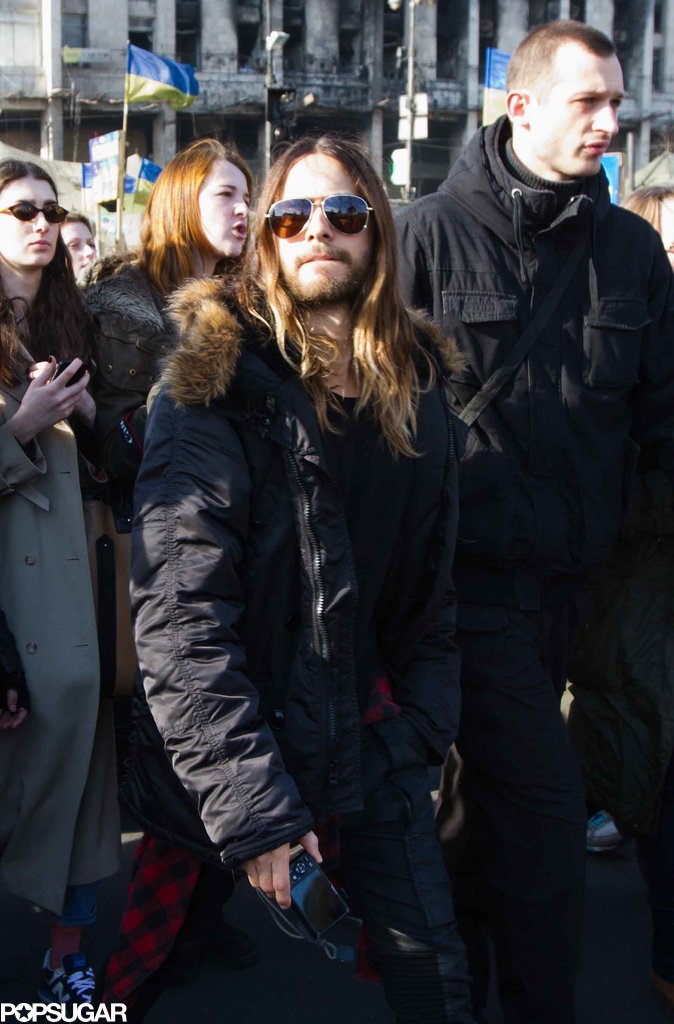 What's Your Reaction?
0
0
0
0
0
0
1
Jared Leto Keeps His Promise to Fans in Ukraine
Jared Leto paid a visit to the Euromaidan camp on Independence Square in Kiev, Ukraine, on Thursday. The actor and musician spent the day sightseeing and paying tribute to the people who have died in the city during the recent protests and clashes with police before taking the stage with his band, Thirty Seconds to Mars. During his concert in the Ukrainian capital, Jared encouraged the audience to chant "glory to Ukraine" before telling them, "You guys are in the midst of something really beautiful and it may be difficult, but there's no price too high to pay for the privilege of owning yourself." Jared went on to acknowledge that other bands may have canceled their shows due to the current conflict in Kiev, but that there was "no f*cking way" that his group would have missed the chance to perform there. He went on to dedicate their song "The Kill" to "true believers out there."
Jared, who recently took home the Oscar for best supporting actor for his role in Dallas Buyers Club, took the opportunity to address the people of Ukraine (as well as Venezuela) in his touching acceptance speech, saying, "To all the dreamers out there around the world watching tonight in places like Ukraine and Venezuela, we are here," adding, "As you struggle to make your dreams happen, to live the impossible, we're thinking of you." See photos of Jared's day in Kiev, as well as footage of his inspiring onstage message when you keep reading.
Source: Splash News Online
Latest