Kim Kardashian Showing Her Stomach in LA
Just Like Us, Kim Is Still Getting Used to Her New Brown Hair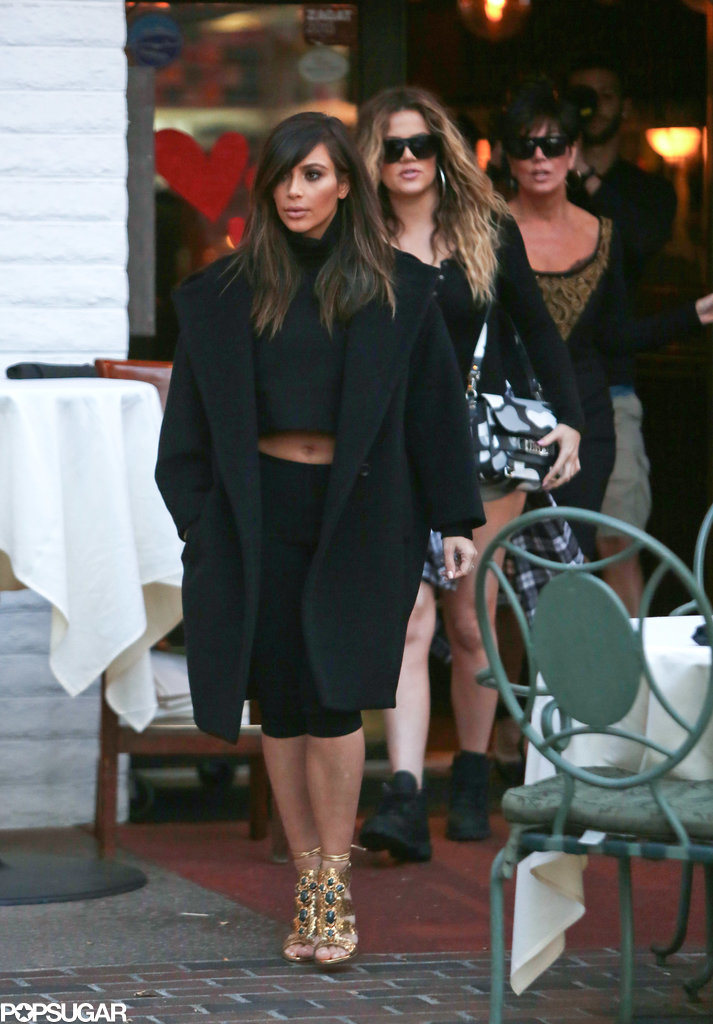 What's Your Reaction?
0
0
0
0
0
0
1
Just Like Us, Kim Is Still Getting Used to Her New Brown Hair
Just when we were getting used to Kim Kardashian's blond hair, she goes ahead and dyes it back to brown. The newly brunette Kim filmed scenes for her reality show with her mother, Kris Jenner, and sister Khloé Kardashian in LA on Tuesday. Over the weekend, Kim dyed her locks dark but later revealed that she instantly regretted the decision. She said on Twitter on Monday, "I'm so annoyed I dyed my hair dark! I wanted to switch it up since I feel everyone went light, and we started filming a new season of Keeping Up With the Kardashians, so wanted a fresh look. BUT now I am missing my light hair! HELP!!!"
While Kim may still be adjusting to her new 'do, her regretful tweet did put an end to rumors that she had dyed her hair dark to take part in a Vogue photo shoot in LA over the weekend. Kim's fiancé, Kanye West, has been very vocal about how he wants the reality star to cover the magazine, despite Anna Wintour's complicated relationship with Kim. While sources confirmed that Kim would not be appearing in Vogue any time soon, time will tell if Anna will relax her ban on Kanye's favorite lady.
Latest