Kim Kardashian Taking Selfie With Elephant in Thailand
Kim Kardashian Tried to Take a Selfie With an Elephant — and Failed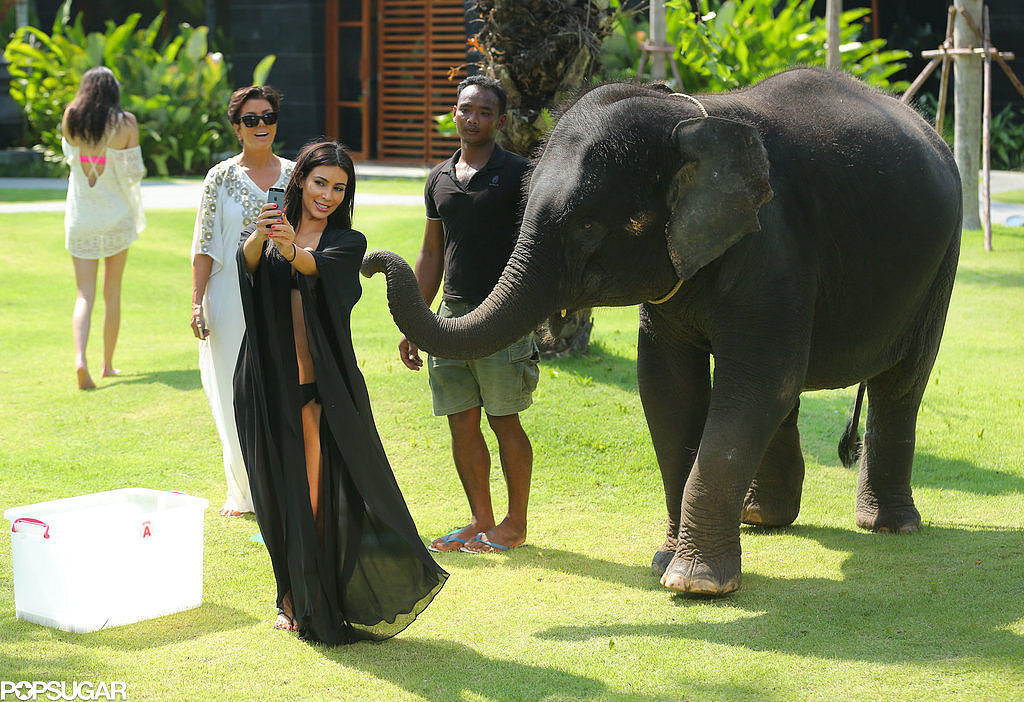 What's Your Reaction?
0
0
0
0
0
0
1
Kim Kardashian Tried to Take a Selfie With an Elephant — and Failed
Kim Kardashian has been sharing lots of selfies from her vacation in Thailand this week — including a few sexy bikini snaps — but one of them didn't quite make it to Instagram. During her tropical family getaway, Kim was spotted trying to snap a selfie with a baby elephant. With the animal trainer, the Keeping Up With the Kardashians film crew, and her mom, Kris Jenner, standing by, Kim's selfie efforts were thwarted when the elephant grabbed and blew air in her hair, almost as if it was trying to say, "No pictures please." Keep reading to see Kim's selfie fail in action.
Latest