Matthew McConaughey Smiles in NYC | Pictures
Matthew McConaughey Is in a New York State of Mind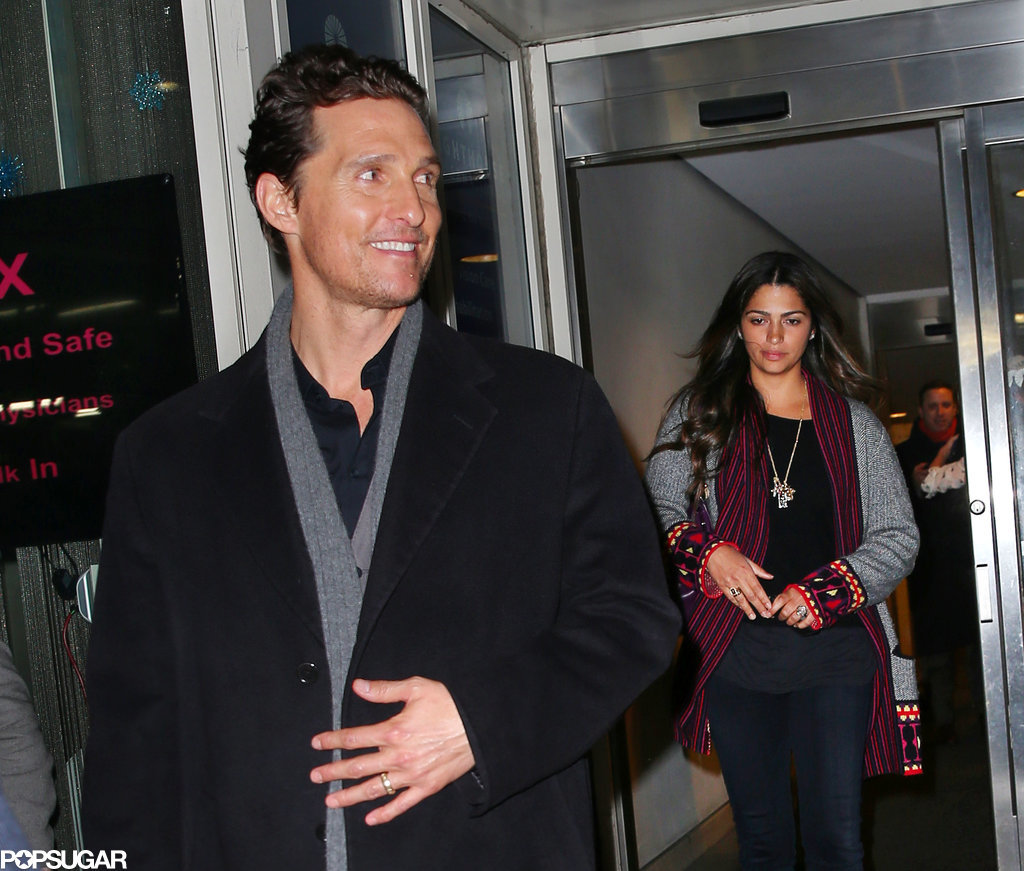 What's Your Reaction?
0
0
0
0
0
0
1
Matthew McConaughey Is in a New York State of Mind
As anticipation builds for the Oscars, nominee Matthew McConaughey is taking a bite of the Big Apple with Camila Alves. The husband and wife stuck together while out and about in NYC on Saturday and made an adorable duo during an appearance on Inside the Actors Studio on Thursday. Their sweet moment started when Matthew told host James Lipton about the pivotal role bars have played in his life. As it turns out, the actor scored not only his first role — David in 1993's Dazed and Confused — in a drinking establishment, but also Camila! "We met at a bar on Sunset Boulevard," Camila told the audience.
It remains to be seen if Matthew's winning streak continues on Oscars night. But thanks to his recent appearance on Jimmy Kimmel Live, we already know what his acceptance speech would sound like. Matthew is also a contender for POPSUGAR's Sexiest Man of Award Season title — show your love with a vote, and keep reading to see his latest pictures!
Latest