The Right Way to Safely Remove Gel Polish Yourself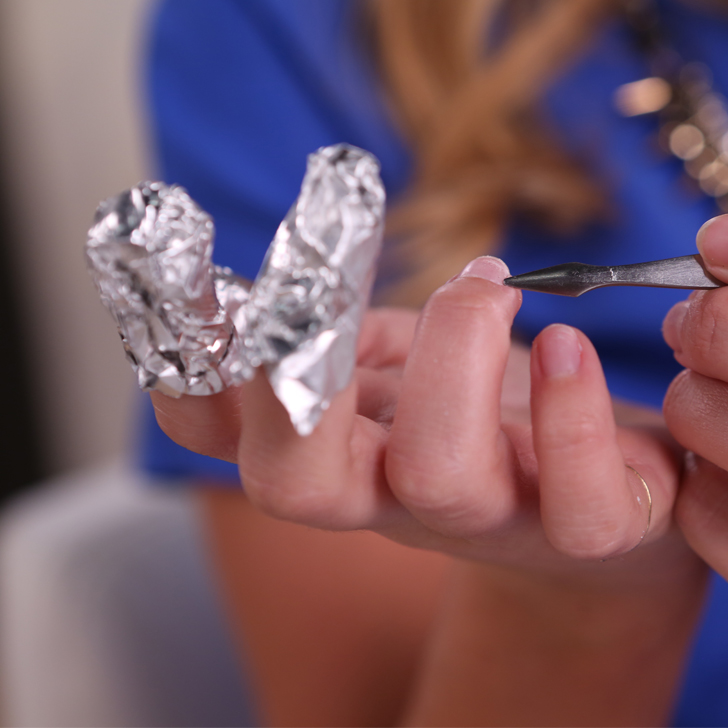 Gel manicures allow us to wear polish for weeks at a time without experiencing a single chip. But many of us have experienced a bad removal — from peeling or sanding off the polish — which can make your nails thin and fragile and can even break them.
So what is the right way to remove gels safely, without causing damage? We give you each step, so you can start clean at home.
Product: OPI Expert Touch Lacquer Remover
On Kirbie: Alice & Olivia dress