It feels like we've been waiting forever for The X Factor to come to America, but now we're just weeks away from the Sept. 21 premiere. A panel of the show's producers, host, and judges (including Nicole Scherzinger and Paula Abdul) took the stage at the TCA to discuss what's in store for their new singing competition. Simon Cowell was tied up in St. Tropez, but that didn't stop him from answering questions and squabbling with Paula via satellite.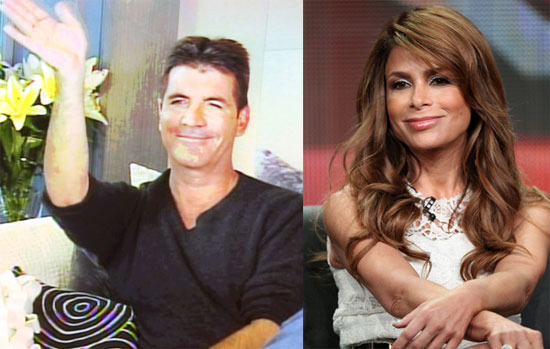 The judges were steadfast in their belief that The X Factor really will be a different show than American Idol. Besides having a younger age minimum (12 years old) and a very heavy mentoring program, the biggest change in my opinion is how much higher the stakes are. The winner will not only get a recording contract but will also walk away with a cool $5 million in cash. To boot, Fox announced today that the winner will also star in his/her own Pepsi commercial to air during the Super Bowl. Not too shabby.
As always, Cowell exuded confidence about the show's ability to perform. He said, "This looks like nothing else you've ever seen before," and when asked about ratings, he said, "You don't enter something for the silver medal" and added "We're going to throw everything at this to try to make it the best show on TV."
Cowell called the show "a game changer" and said they're looking for a new audience than the other singing competitions out there, like Idol and The Voice. He also added that they're hoping to introduce us to a completely new kind of contestant, thanks to different rules. "You've got to accept the fact that there will be competitive shows, and it just means you have to make the show better."
When asked if Cheryl Cole's exit from the show had anything to do with Abdul, Cowell quipped, "If it was a question of not getting along with Paula, then I wouldn't be on the show." He went on to talk about how much he loves having Scherzinger as a judge, calling her "a revelation."
To see what Paula had to say about her reunion with Simon, just read more