Winter Storm Leon 2014 | Instagram Pictures
The Southern Storm Is Serious Business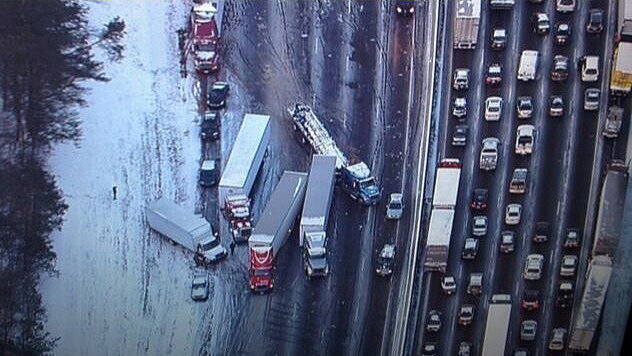 What's Your Reaction?
0
0
0
0
0
0
1
The Southern Storm Is Serious Business
First there was the polar vortex. Next, a heavy storm named Janus hit the East Coast. And now there's Leon, a surprising Winter storm that's bringing frigid, unexpected weather to the South. In Atlanta, the snow led to extremely dangerous conditions, and the city was brought to a standstill, with roads, gas, and waterlines shut down. Children had to spend the night in classrooms, while others found shelter at fire stations. On Wednesday, some drivers were still stuck on the highways. Workplaces and schools let everyone out at the same time Tuesday, leading to intense gridlock. The National Guard brought water and food to those still stranded. And it's not just Atlanta feeling the freeze. Many Southern states are seeing crazy-cold temperatures. While some areas have seen lighter conditions, it's a serious storm that's devastating many areas. Get an inside glimpse of what's happening in the South with these Instagram snaps.
Latest