This week, Parenthood finally got the award recognition it deserved when Monica Potter, aka Kristina Braverman, was nominated for a Golden Globe this week. After years of snubs, she was nominated for best actress in a supporting role in a series, miniseries, or motion picture made for TV. Though Potter told us that it's a "completely unexpected, wonderful surprise," we aren't shocked. In the most recent seasons especially, she's had us in tears with heartbreaking, emotional scenes. To recognize Potter's incredible work on Parenthood, we've rounded up five of her most Golden Globe-worthy scenes from this year. PSA: grab a box of tissues before reading on.
When She Shaves Her Head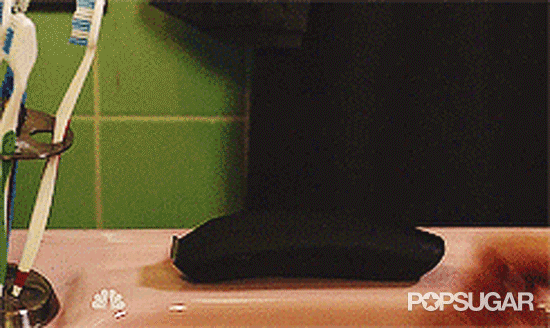 Season four features Potter's best work to date, and shaving her head is a scene where her silence showcases her superb acting. The emotion in Kristina's eyes as she tearfully shaves her hair off and looks in the mirror at the new version of herself is raw and heart-wrenching, and the scenes that follow have a domino effect.
Kristina and Adam's Red-Hot Date Night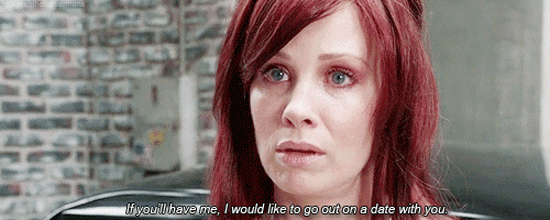 Kristina's husband, Adam (Peter Krause), initially reacts harshly to her shaved head, but everything changes once she confidently puts on a red wig for a fun date night. This scenario exemplifies how it isn't just sad moments that Potter can do well — happy, carefree Kristina is equally incredible, like when she pretends to be a flirty 27-year-old and struts her newly bald head through a hotel lobby.
Her Small Victories With Max

While the subject matter — bribing Max with Skittles to shower — may not sound groundbreaking, for Adam and Kristina, it certainly is. Celebrating these small victories plays into the big picture of Kristina's struggle through chemo, especially as she puts Max before herself, no matter what. And a happy moment for the couple during this dark time is always worth celebrating.
When Kristina Is Finally Cancer-Free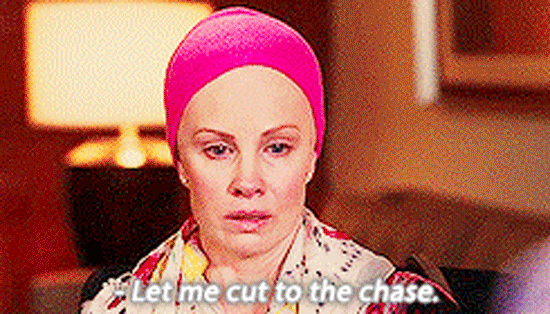 After a heartbreaking pep talk from her relapsed friend Gwen, the moment we'd all been waiting for finally happens: Kristina is cancer-free. Even if no words are spoken in the scene with her doctor, Potter deserves an award based on her facial expressions alone. She goes from shocked to elated to unsure in the span of a minute, and we're still jumping for joy.
Mayoral Campaign, From Start to Finish
From Kristina's big debate to her bittersweet concession speech, Potter knocked it out of the park. Even in small moments, she makes us believe in Kristina genuinely and wholeheartedly. Kristina may have lost to Bob Little, but she's destined for bigger and better things — and we can't wait to see Potter deliver more, whether she's an award winner or not.