Frozen Lake Michigan 2014 | Pictures
So Is This Chicago or Antarctica?
Like us on Facebook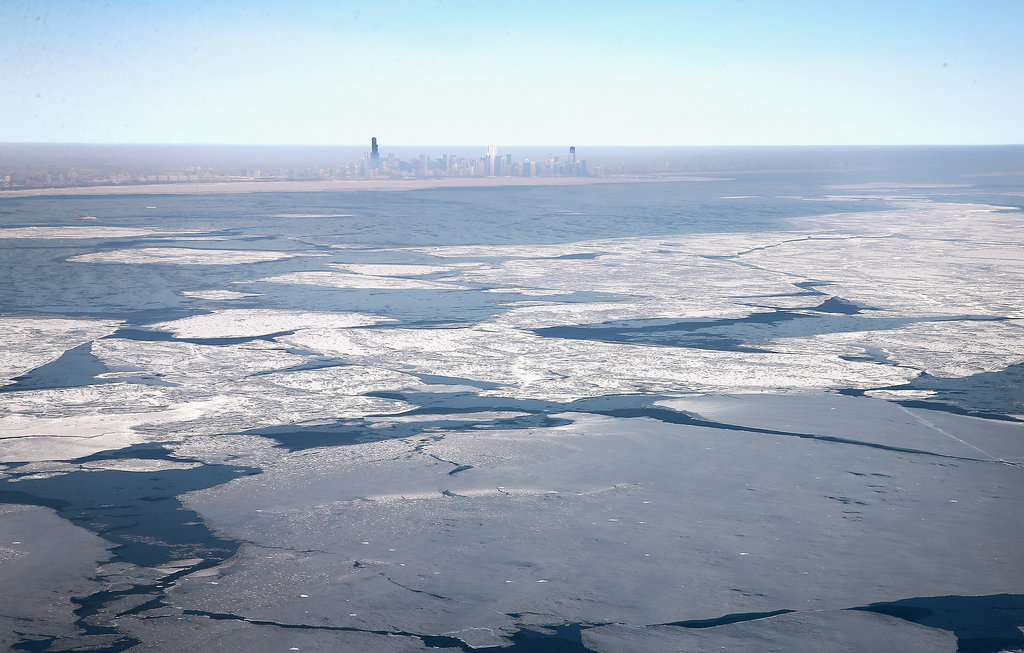 1
So Is This Chicago or Antarctica?
Sure, we all know it's been crazy cold in the Midwest, but this really puts things in perspective: Lake Michigan, which spans more than 22,000 miles, is now more than 80 percent frozen. Don't grab your ice skates just yet, though. Following weeks and weeks of frigid temperatures, the lake is now covered in giant frozen slabs that are referred to as "shelf" ice, which isn't safe to walk on. The snow-covered shoreline is filled with docked boats, and those at Navy Pier are surrounded by ice. Meanwhile, some boats have been seen breaking through the ice as they make their way across Lake Michigan. As of last week, the five Great Lakes were more than 88 percent covered in ice, marking the most coverage since 1994, when ice topped 94 percent of the lakes. The good news? This year's giant freeze will help with water levels throughout the year and also help sustain wildlife in the region. Take a look at some of the most gorgeous pictures of icy Lake Michigan.