High School Movie GIFs
Let High School Movies Teach You How to Rule the School
With school now in session, we'd like to impart some words of wisdom inspired by some of the best high school and college movies of all time. Whether you're heading back to middle school, high school, or college, every student could use a little advice, right? So take it from the pros like Cher Horowitz, and find out how to be the coolest cat in school. (Hint No. 1: Don't call yourself a cool cat in front of other people, unless you're going for Grease.)
Cleverly craft a classy look.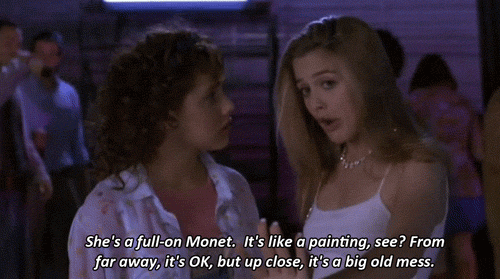 If there's one thing that Clueless taught me, it's that you should look as good up close as you do from across the classroom.


Don't give people more ammo than they need.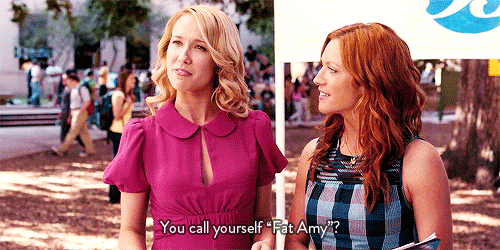 Giving yourself your own nickname is pretty bold, unless you're trying to make a real statement — and Fat Amy always is.


Be nice to everyone, because you never know who might grow up to be famous.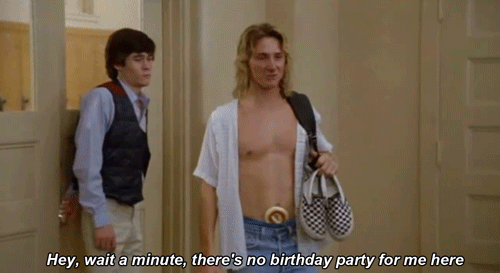 Even the guy with a bagel tucked in his pants (Sean "Spicoli" Penn) could win an Oscar some day.



Get more advice after the jump.
Know that not everyone will be nice back.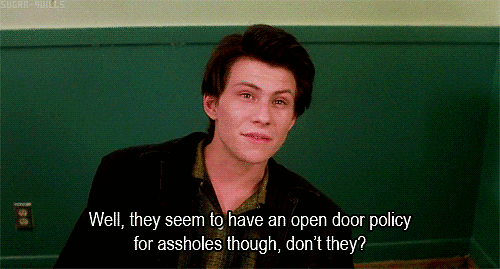 There is a slim chance not everyone will want to be your friend, and that's OK. You don't want to be friends with that sexy sociopath anyway, trust me.


Don't stay inside and mope about it.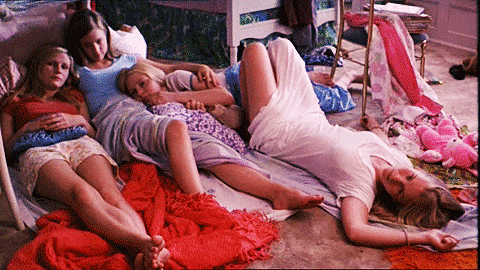 Unless you're supertight with your siblings à la The Virgin Suicides, in which case who needs friends? Strike that — PLEASE LEAVE THE HOUSE.


Get out there! You might be surprised.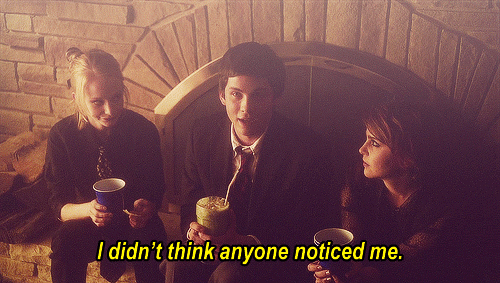 People really just want to get to know you, you sly wallflower, you.


Go talk to somebody new.

If you're anything like Superbad's Seth and Evan, you could get unexpected results leading to pimp-like feelings.


I mean, don't "talk" to too many new people.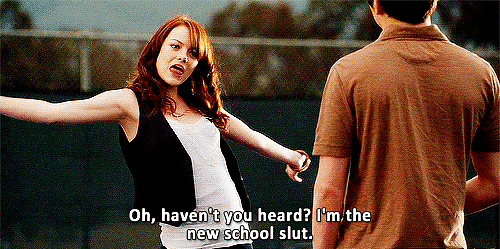 You get what I mean by "talk," right? Unless, like Olive, you have a closet full of corsets and scarlet letters.


Don't let rumors get you down.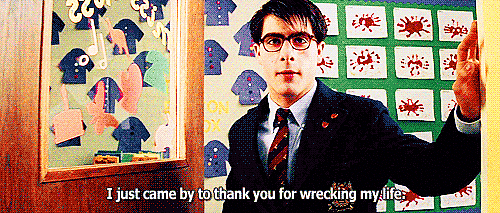 Just don't overreact Max Fischer-style. Remain calm.


Turn to your friends for good advice.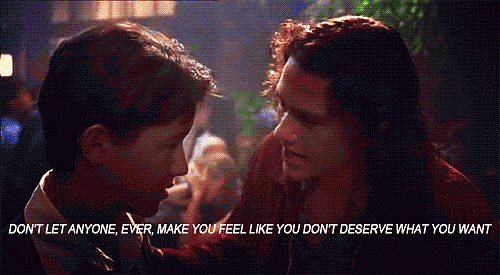 More like 10 Things I Love About You.


Just be true to yourself and tell people how you really feel.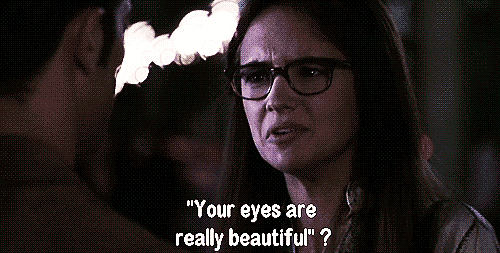 Unless you're talking to Zack Siler, the coolest kid in school, in which case keep it together, girl.


But don't go overboard.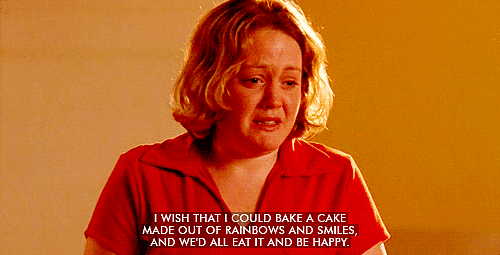 You don't know these people that well yet, Crying Girl Who Doesn't Even Go to This School.


Because remember, you're actually pretty cool.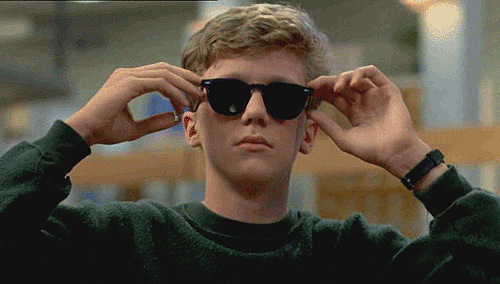 So put on your shades, dust your shoulders off, and flip up your collar (don't actually do that last part), and just be yourself. Hey, if Anthony Michael Hall can do it, so can you.