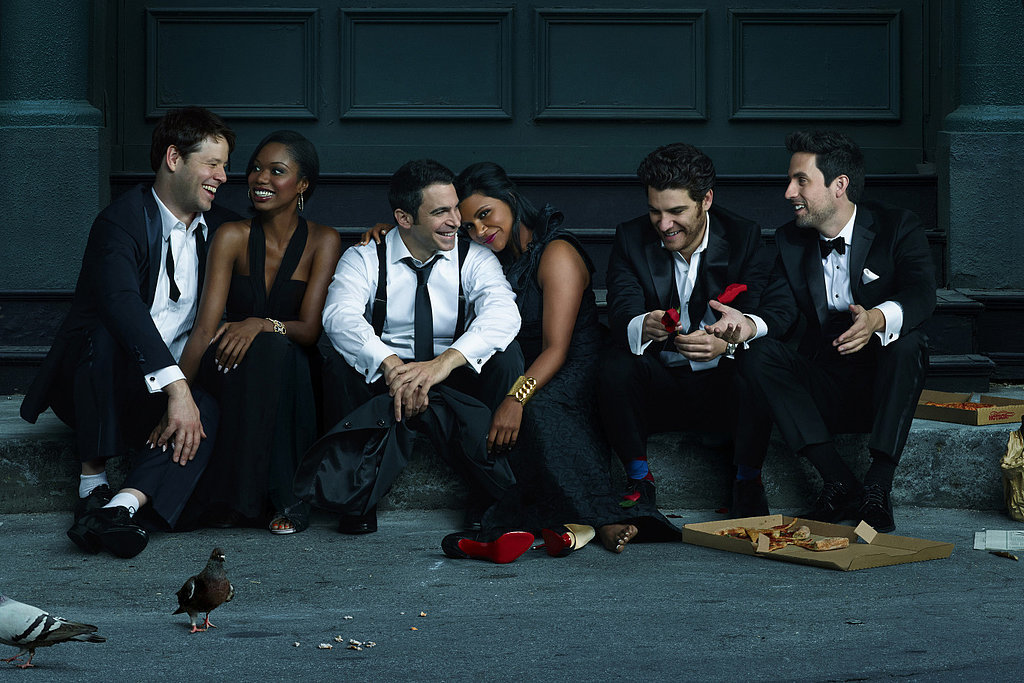 The Mindy Project is set to return with a new season on Sept. 16, and we're already salivating over new details. Mindy Kaling appeared during Fox's

Kaling also teased an upcoming guest star for the next season: "We're very close to making an announcement about a very cool guest star who is going to recur on the show to play Danny's mom. We've already written a bunch of episodes with her very prominently in them. It is a big source of conflict for my character." Any guesses? Meanwhile, "Ike Barinholtz went and did a movie with Tina Fey and Amy Poehler [The Nest] and he needed to have an amazing body," Kaling said later at Fox's All Star party. "So Morgan has this body transformation over the Summer and now is, like, hot. So we're kind of addressing that."

We'll just be over here crying over Kaling's Emmy snub until Sept 16.