When it comes to East vs. West Coast, Jenna Lyons plays favorites [1]. As far as style is concerned, the J.Crew creative director and fashion wiz is more at home in NYC than she was growing up in LA, where, according to Jenna, "there's definitely a little more of a traditional way that people look." On the flip side, she credits New York with a more "individualistic glamour."
To put Jenna's theory to the test, we've collected a few of our favorite East and West Coast style representatives — and put them head to head. So while we can't settle the debate on East vs. West Coast rap or quality of life, we are hoping we can decide once and for all which is the best coast when it comes to fashion. Scroll through to see Jenna's full interview, then vote for your favorite style setters.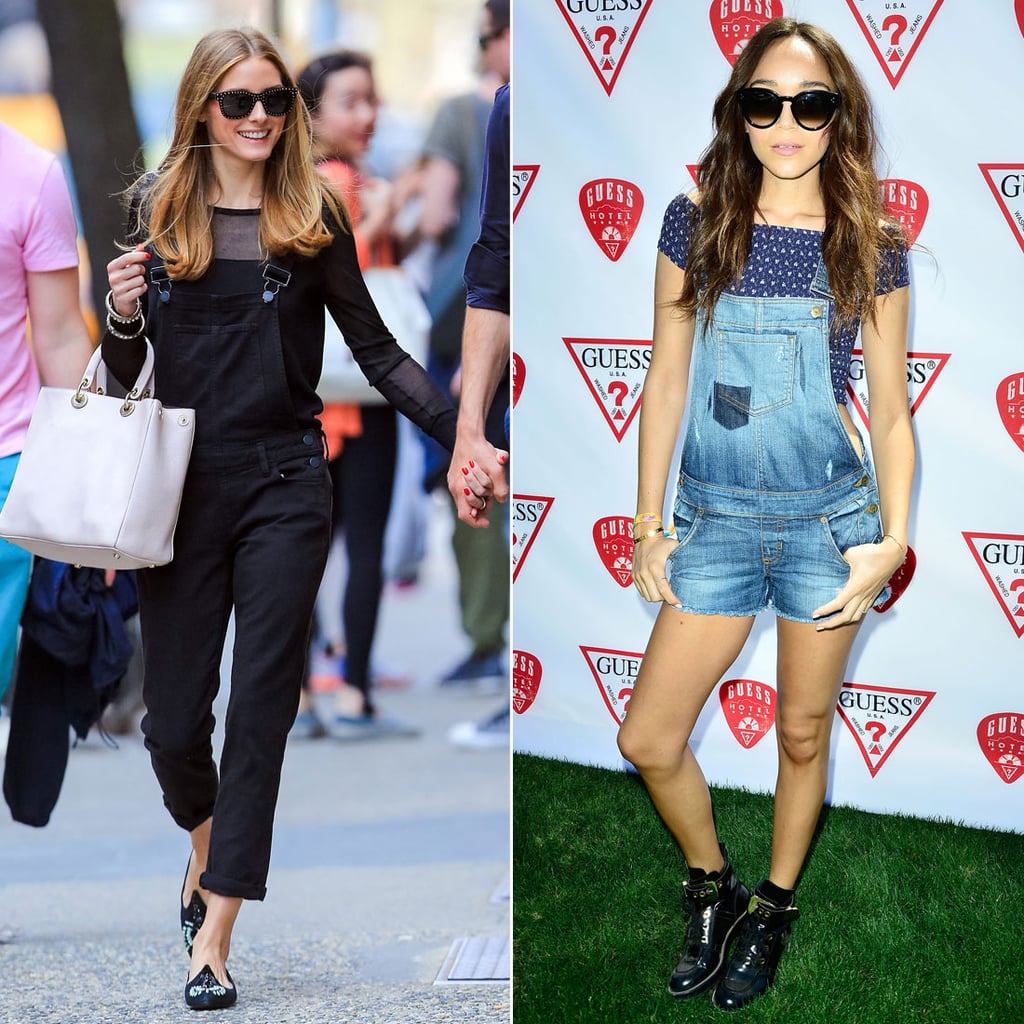 Olivia Palermo repped the East Coast vibe with embellished flats and a petal-pink Dior bag to finish her overalls. Ashley Madekwe was West Coast with short overalls and booties.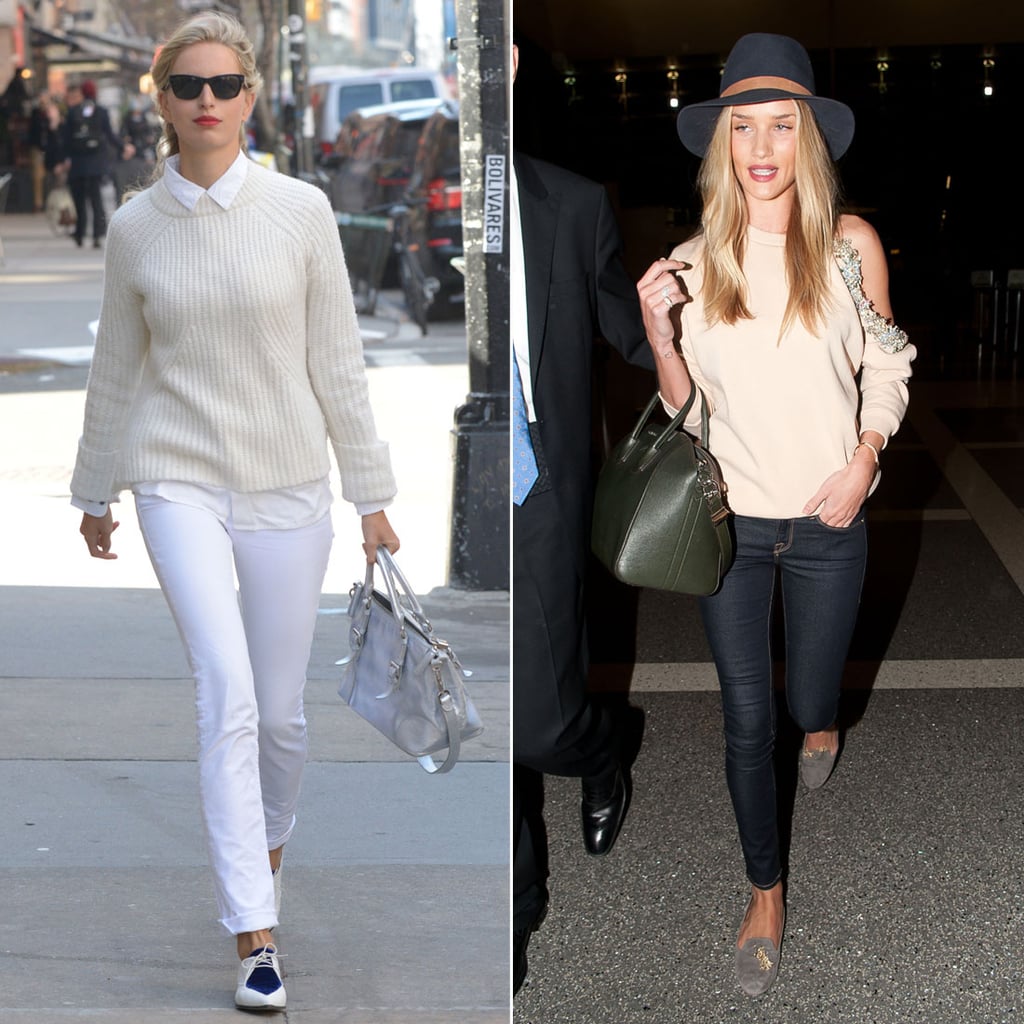 On the East Coast, Karolina Kurkova kept things crisp in preppy all-white separates. Rosie Huntington-Whiteley repped the California girls in a wide-brimmed hat and sexy cutout-shoulder top for a trip to the airport.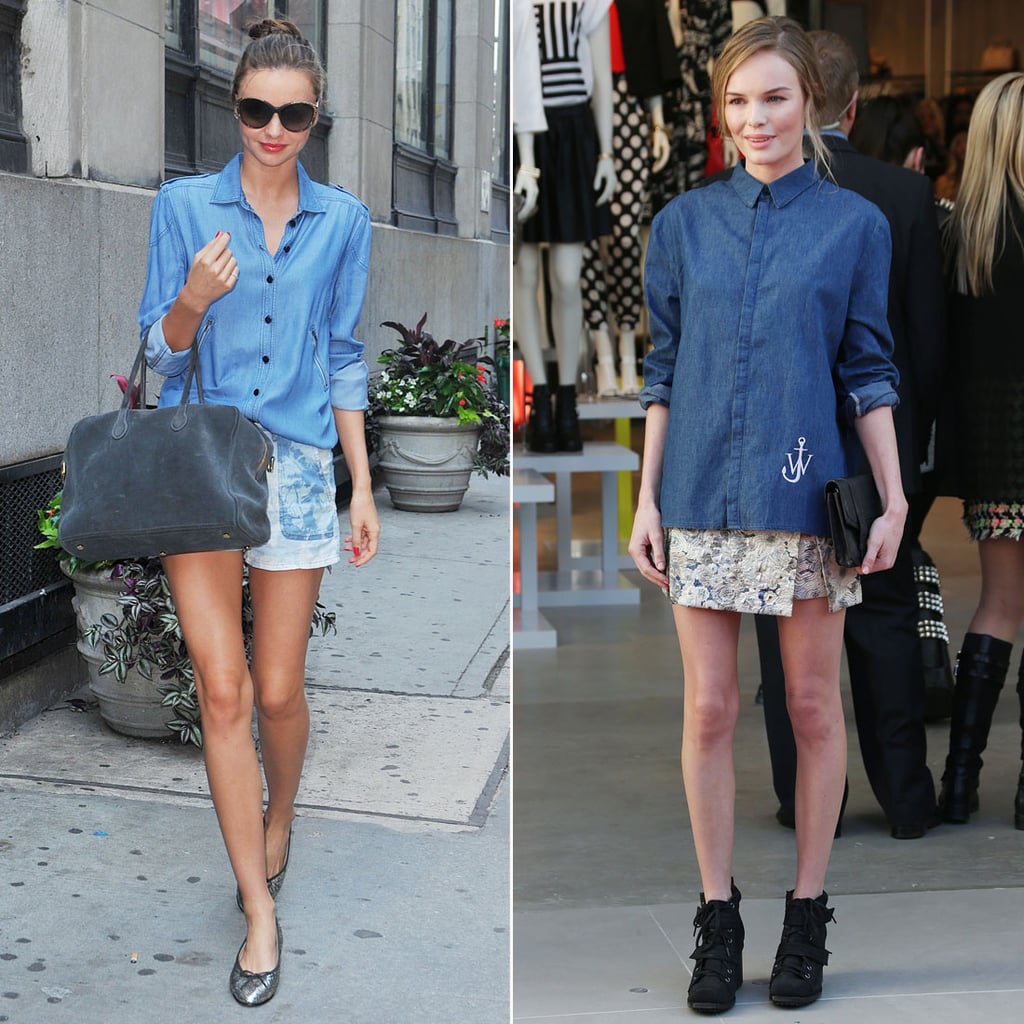 Miranda Kerr [2]'s NYC denim-on-denim look involved a pair of ballet flats and a suede satchel. Kate Bosworth [3]'s LA take on the denim button-down? She paired it with a printed skirt and wedged sneakers.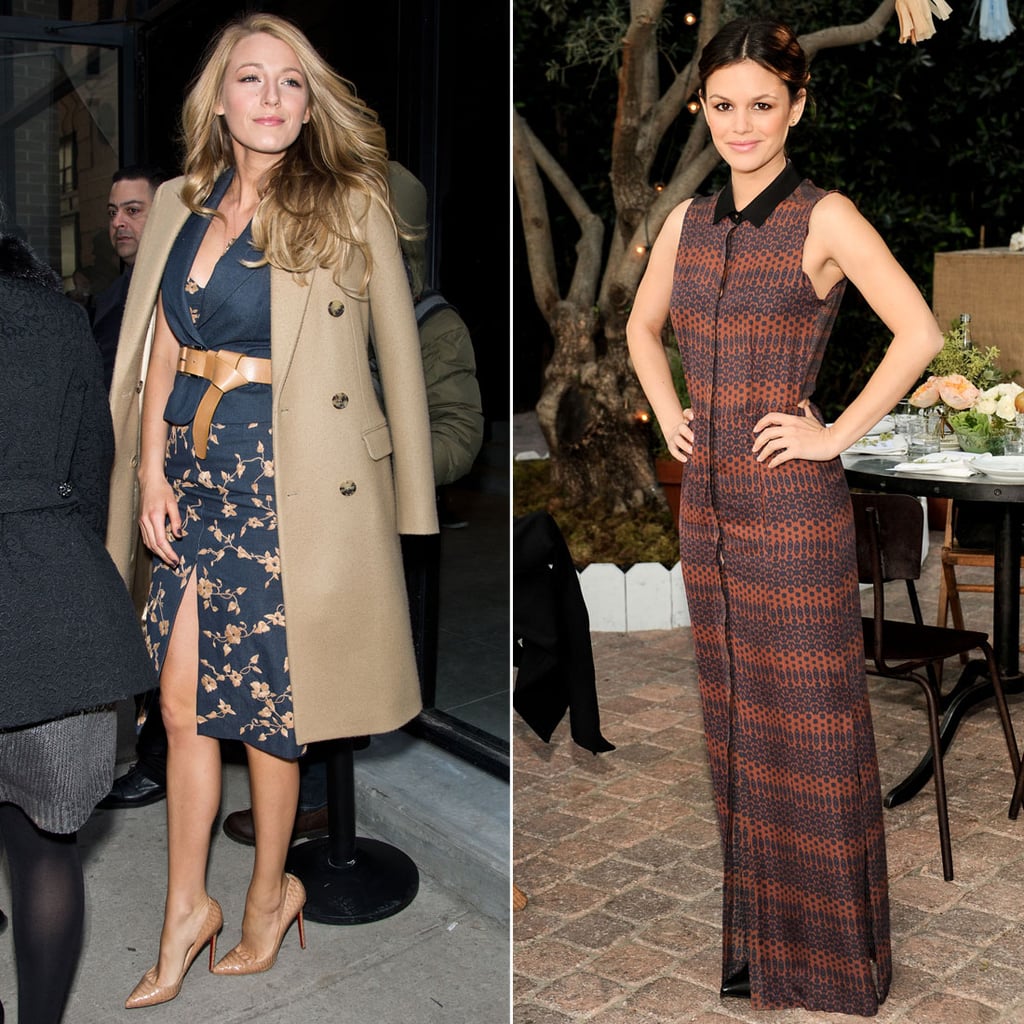 Blake Lively [4] was in a New York state of mind when she stepped out in her sophisticated Michael Kors ensemble. Rachel Bilson [5] kept things decidedly more casual on the left coast in a printed maxi dress.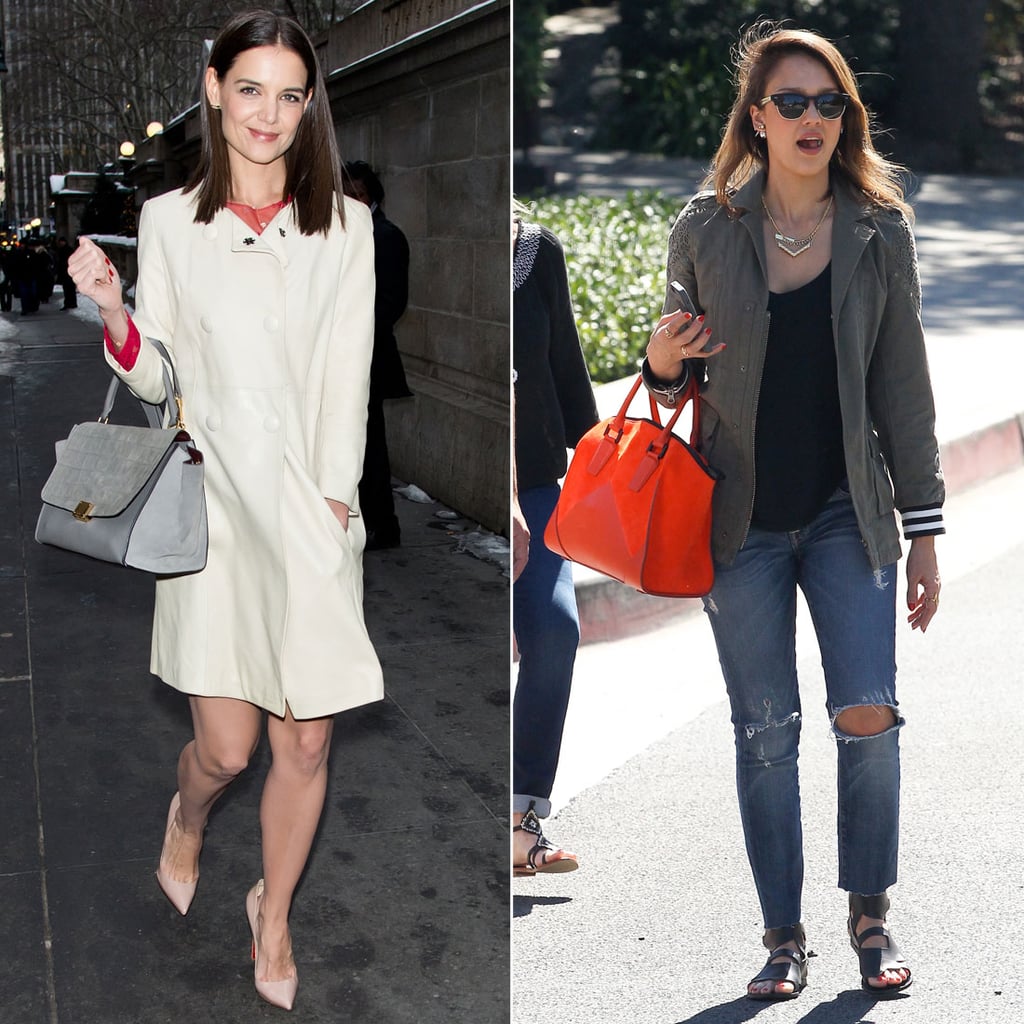 For Katie Holmes [6]'s stroll in NYC, the actress looked chic in a polished overcoat and pumps. For a day out in LA, Jessica Alba [7] looked decidedly more laid-back in an anorak and distressed denim.