How to Wear Oversize Top With Boots
Kylie Jenner Proves Lampshading Is the Style Move to Make at the Club
ADVERTISEMENT ( more slides)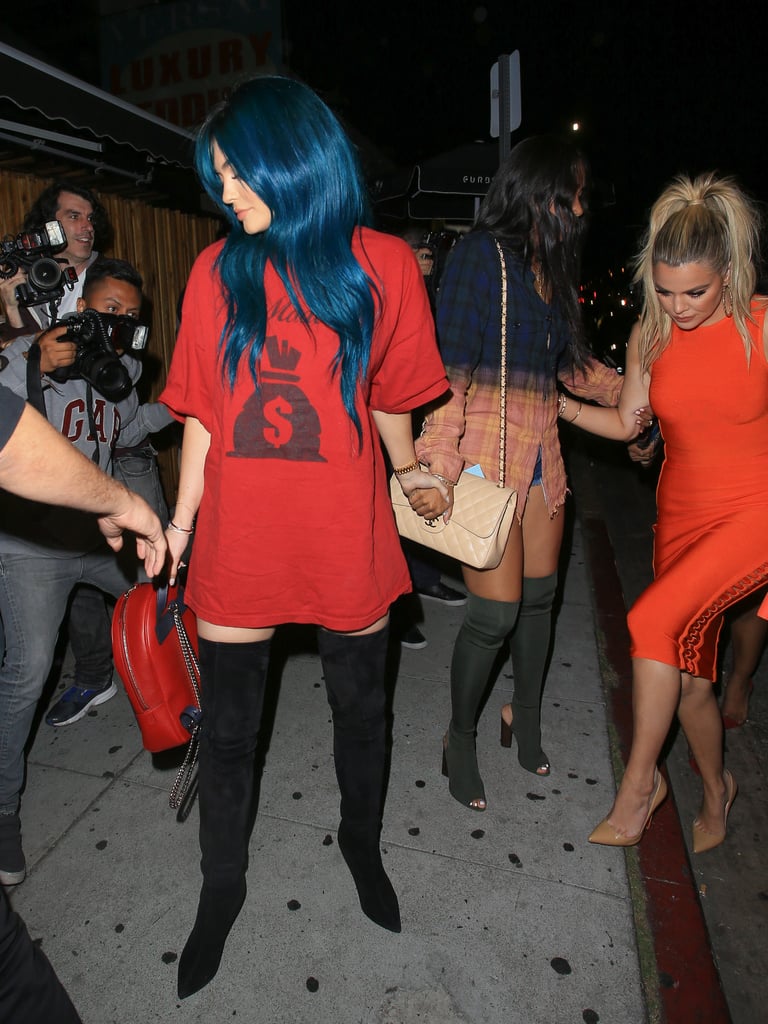 1
Kylie Jenner Proves Lampshading Is the Style Move to Make at the Club
When I read theSkimm's definition of "lampshading," I couldn't help but giggle: "Apparently what you call wearing an oversize t-shirt that covers up your Nike shorts (norts) makes you look like a lamp shade. It's how your cousin in college says, 'I woke up like this.'"
But then I realized, all the Kardashians are doing it. Kylie just stepped out in a supersize red tee and suede thigh-highs, showing off her new blue hair in a move that made her look like a superhero. Meanwhile, her sister Kourtney wore her Yeezy sweatshirt with luxe-over-the-knee boots to achieve a throw-it-on-and-go look, and Chrissy Teigen and Kim Kardashian are on board with the trend too.
Read on for the full definition of "lampshading," according to theSkimm, and see how your favorite It girls — including Bella Hadid, Hailey Baldwin, and Zendaya — are interpreting it through street style. Then weigh in in the comments section, and let us know if you'd try this silhouette on for size.