Louis Vuitton Bags and Shoes Fall 2016
The Bags and Shoes at Louis Vuitton Were a Technicolor Dream
ADVERTISEMENT ( more slides)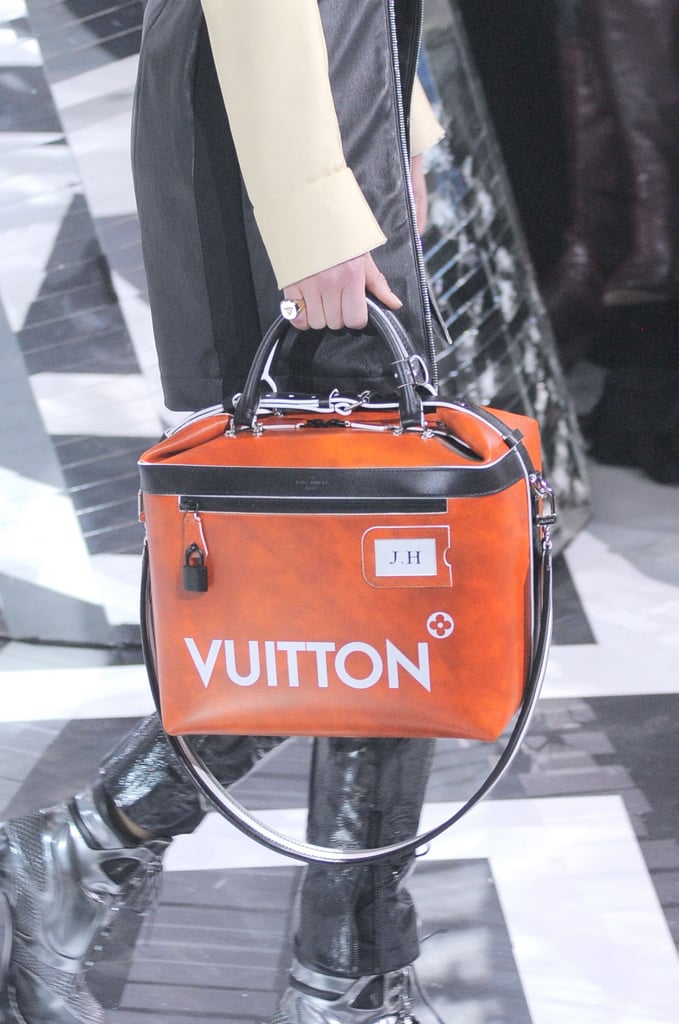 1
The Bags and Shoes at Louis Vuitton Were a Technicolor Dream
It wasn't just the bags and shoes that made us gush as the models took the
Fall '16 Louis Vuitton runway
. It was the futuristic, spindly jewels that dangled from their ears and the long leather gloves that took their biker-babe outfits to the next level. The oversize hats that sat atop a few lucky ladies' heads were a reminder that Creative Director Nicolas Ghesquière doesn't keep
his collections
muted. Instead, he adds accessories to carry out a theme. But no matter what vibes he's sending out to showgoers, there's always an instant attraction when it comes to LV accessories. Immediately, these mesh-finished moto booties, trunks wrapped with silk scarves, and kitschy doctor bags will become must haves. Come Fall, we promise street style stars will count them all as It items,
arriving at the Spring 2017 show
with these exact designs in hand, ready for another round.