Egg-Free, Grain-Free Chocolate Chip Cookie Dough Balls
Grain-Free Cookie Dough Truffles Are the Perfect Sweet Treat
Like us on Facebook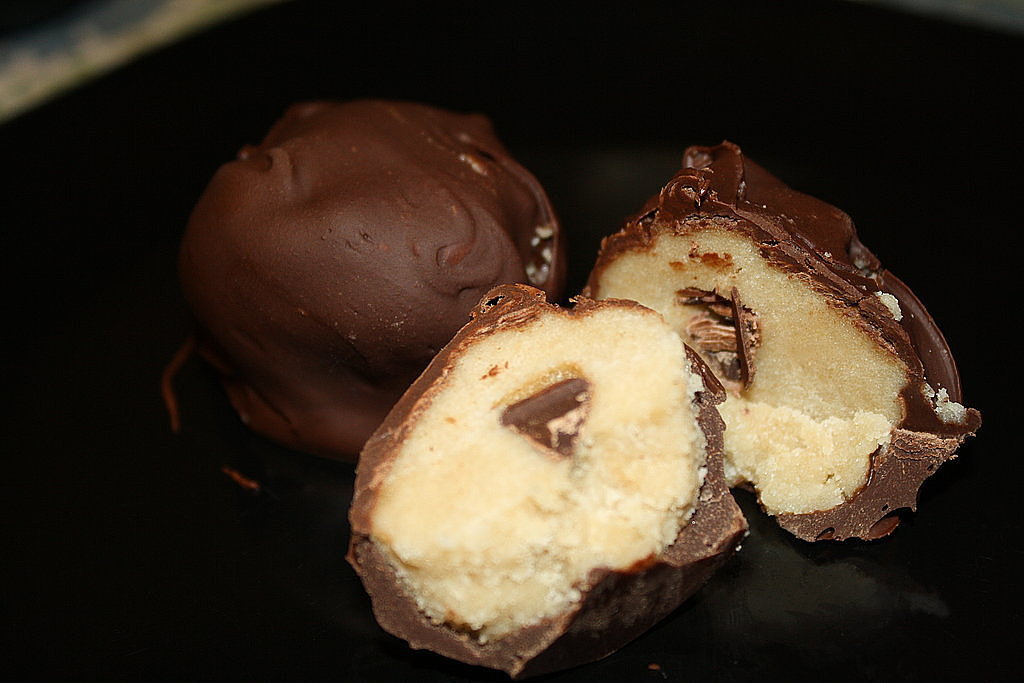 Sometimes, you just need some cookie dough, and this healthier alternative using almond meal and honey will curb those cravings! Once you've mixed up your dough, drop these balls into melted chocolate to make grain-free cookie dough truffles. They're so easy, all-natural, and so delicious.
Ingredients (for cookie dough)
2 1/2 cups almond meal (I used Bob's Red Mill)
1/4 tsp sea salt
10 Tbsp  butter
1 Tbsp vanilla
1/3 cup honey
Makes 30 cookie dough balls.
Read the rest of the recipe (hint: melted chocolate ahead) for these indulgent treats at AllieNic's blog, the Frisky Lemon, and don't forget to post your own recipes in our Healthy Recipe group!