How to Oven Roast Pumpkin Seeds
The Best Way to Roast Pumpkin Seeds
Like us on Facebook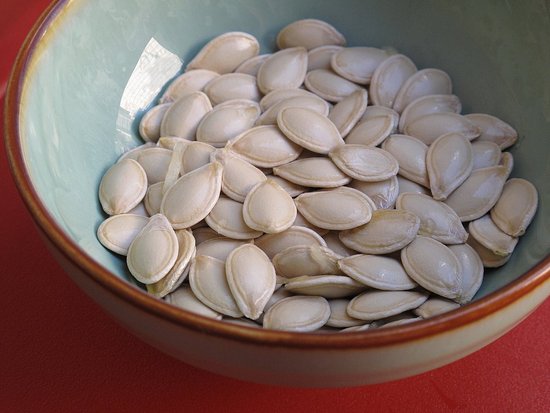 One of the highlights of Halloween is the chance to carve pumpkins, and while the faces carved each year may change, what remains constant is the tasty snack enjoyed during and after the ritual: roasted pumpkin seeds! Serving up pepitas, as they're called in Spanish, is an incredibly easy process. All you need are the pumpkin seeds, an oven, and a cookie sheet.
Instead of throwing the seeds in the trash as you remove them from the pumpkin, put them into a big bowl filled with cold water. Soaking them allows the pumpkin membranes to separate from the seeds.
Thoroughly drain and dry the seeds. Pour a tablespoon or two of olive oil onto the cookie sheet. Spread the pumpkin seeds on the sheet in an even layer.
If desired, toss with the spices of your choice. Salt, black pepper, garlic powder, crushed red pepper, and cayenne make nice additions.
Bake at 350°F for about 15 minutes. Enjoy now — or later! Store in an airtight container for up to a week.
For more, see our video on three ways to season pumpkin seeds, then check out ways to put these crunchy morsels to good use.