The Bachelor Fantasy Suite
8 Shocking Sex Scandals on The Bachelor and Bachelorette
Like us on Facebook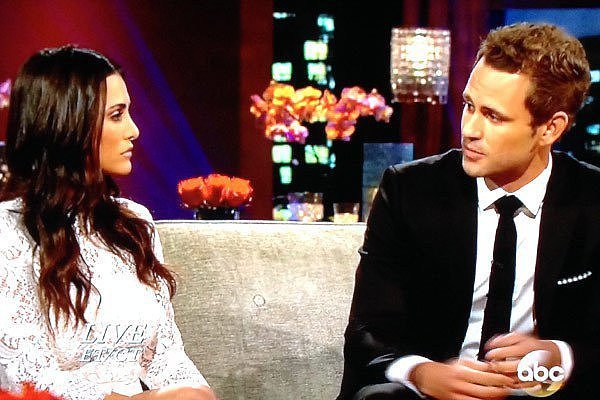 1
8 Shocking Sex Scandals on The Bachelor and Bachelorette
While we don't expect "nice guy" farmer Chris Soules to be the most scandalous of reality TV stars when his season of The Bachelor premieres tonight, he did share a racy pickup line he received on the show: "She told me that I could plow her field any day." So maybe this season will heat up after all?
Since the reality TV dating show's inception 13 years ago — tonight's the 19th season premiere of The Bachelor, and we recently finished season 10 of spinoff The Bachelorette — it's really the overnight-date episode that's the pinnacle of sexual awkwardness. Everyone knows the drill, and yet the bachelor/ette still has to read aloud the fantasy suite date card asking if the contestant wants to forgo their individual room to spend the night with him or her. Now, they never outright say what the real purpose of the date is — to have sex — instead, they usually make a point to explain that they just want "more time to get to know each other" privately. So who's to say what really happens . . .
We have looked into the history of the sexiest episodes of The Bachelor franchise to get behind the curtain (or, rather, under the sheets) of the fantasy dates on the show. Find out who had the most embarrassing overnight, who turned them all down, and more now!