The Bachelor Fantasy Suite
8 Shocking Sex Scandals on The Bachelor and Bachelorette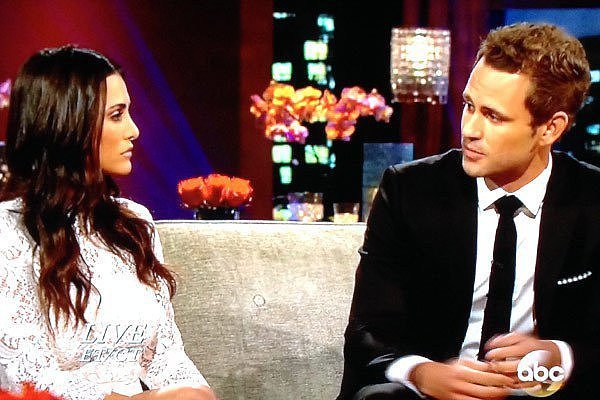 1
8 Shocking Sex Scandals on The Bachelor and Bachelorette
Wow, Andi Dorfman hasn't had good luck with the fantasy suite! First there was that Juan Pablo fiasco (here's a hint, don't talk about another woman during an overnight date). And then during the After the Final Rose special following last night's Bachelorette finale, brokenhearted Nick Viall had us all stunned when he spilled the beans on what went down during their fantasy suite date. "If you weren't in love with me, I'm just not sure why you made love with me," he said. To which Andi was quick to counter with "First of all, I think that's below the belt, that's something that should be private and kept private." Below the belt, indeed.
Since the reality TV dating show's inception 12 years ago — we finished season 18 of The Bachelor and season 10 of spinoff The Bachelorette — the overnight-date episode never disappoints with its awkwardness. Everyone knows the drill, and yet the bachelor/ette still has to read aloud the fantasy suite date card asking if the contestant wants to forgo their individual room to spend the night with him or her. Now, they never outright say what the real purpose of the date is — to have sex — instead, they usually make a point to explain that they just want "more time to get to know each other" privately. So who's to say what really happens . . .
We have looked into the history of the sexiest episode of The Bachelor franchise to get behind the curtain (or, rather, under the sheets) of the fantasy dates on the show. Find out who had the most embarrassing overnight, who turned them all down, and what went down in the fantasy suites last night now!
Latest Love & Sex