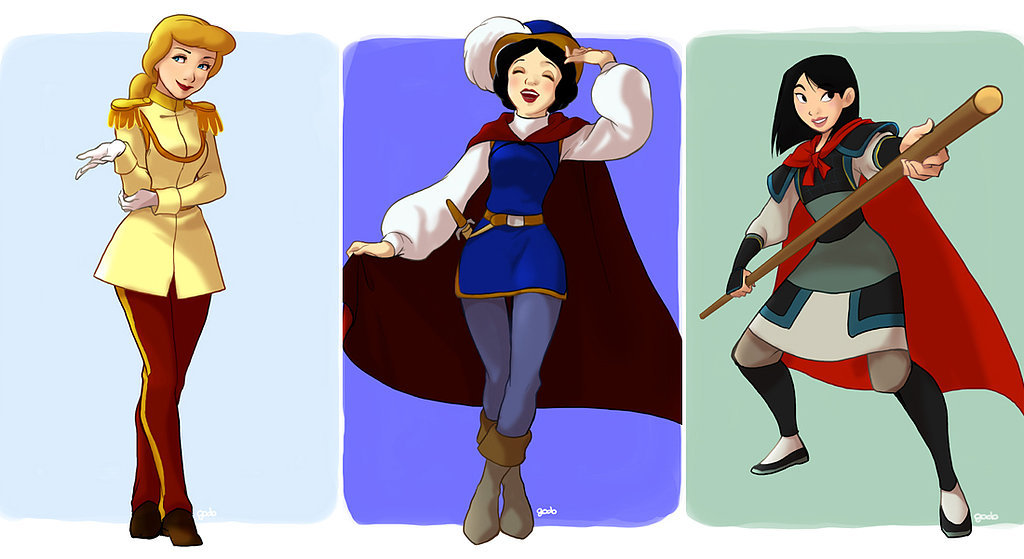 Now we know who really wears the pants in the relationship. Artist Haruki Godo has reimagined a handful of Disney princesses by dressing them in the clothes of their princes. And I must say, the ladies look fabulous in their much more practical attire. I mean, it's no wonder Cinderella lost her shoe; you try running down a flight of stairs in a ball gown. Check out the costume-swapped royalty now!
Ariel in Prince Eric's Clothing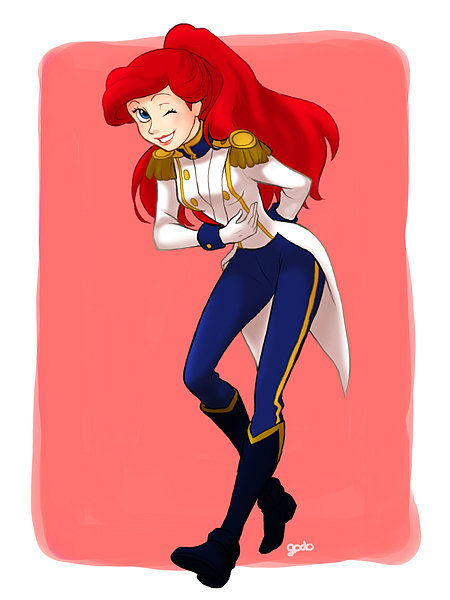 Tiana in Prince Naveen's Clothing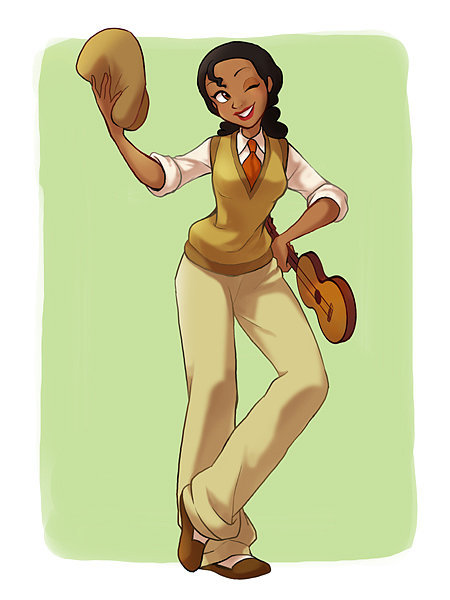 Aurora in Prince Phillip's Clothing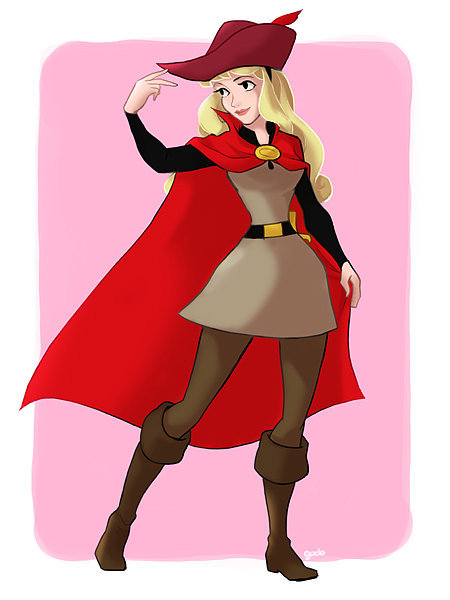 Mulan in Li Shang's Clothing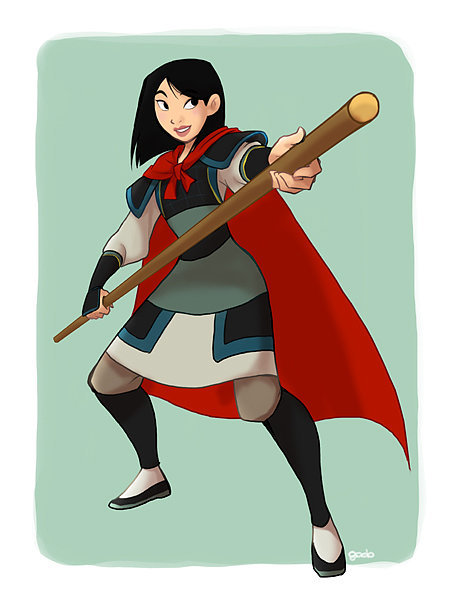 Pocahontas in John Smith's Clothing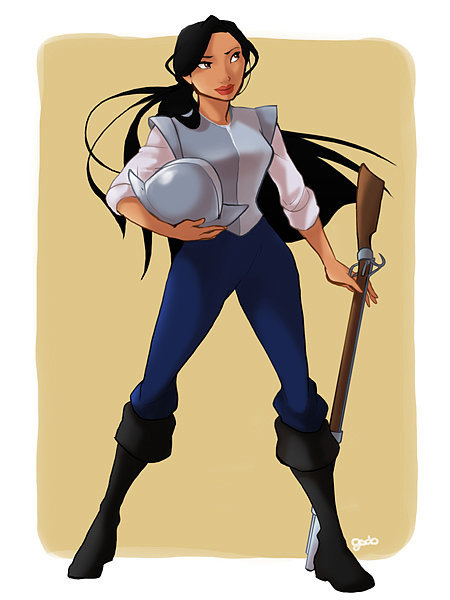 Cinderella in Prince Charming's Clothing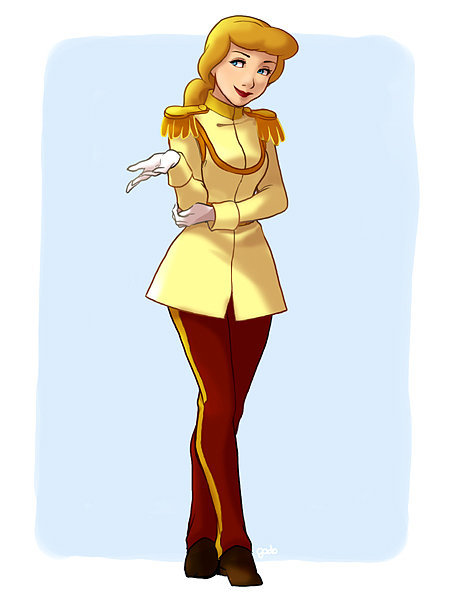 Snow White in The Prince's Clothing
Rapunzel in Flynn Rider's Clothing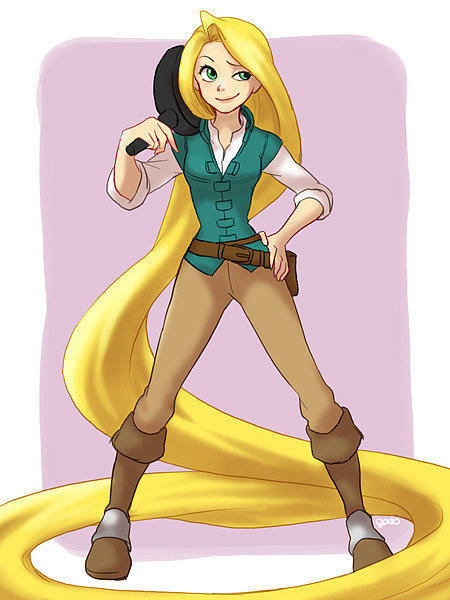 Jasmine in Aladdin's Clothing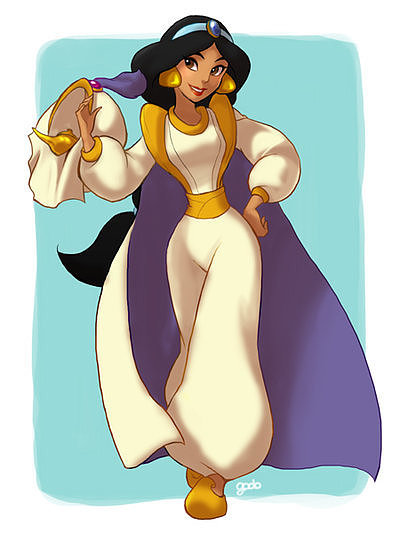 Belle in Beast's Clothing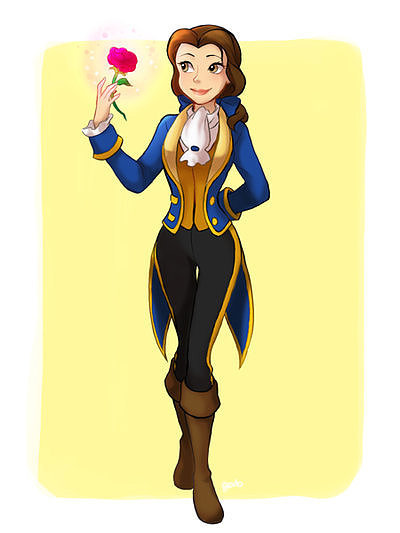 Click here for even more creative Disney princess art.