Hunger Games Wedding Ideas
How to Host a Noncheesy Hunger Games Wedding
ADVERTISEMENT ( more slides)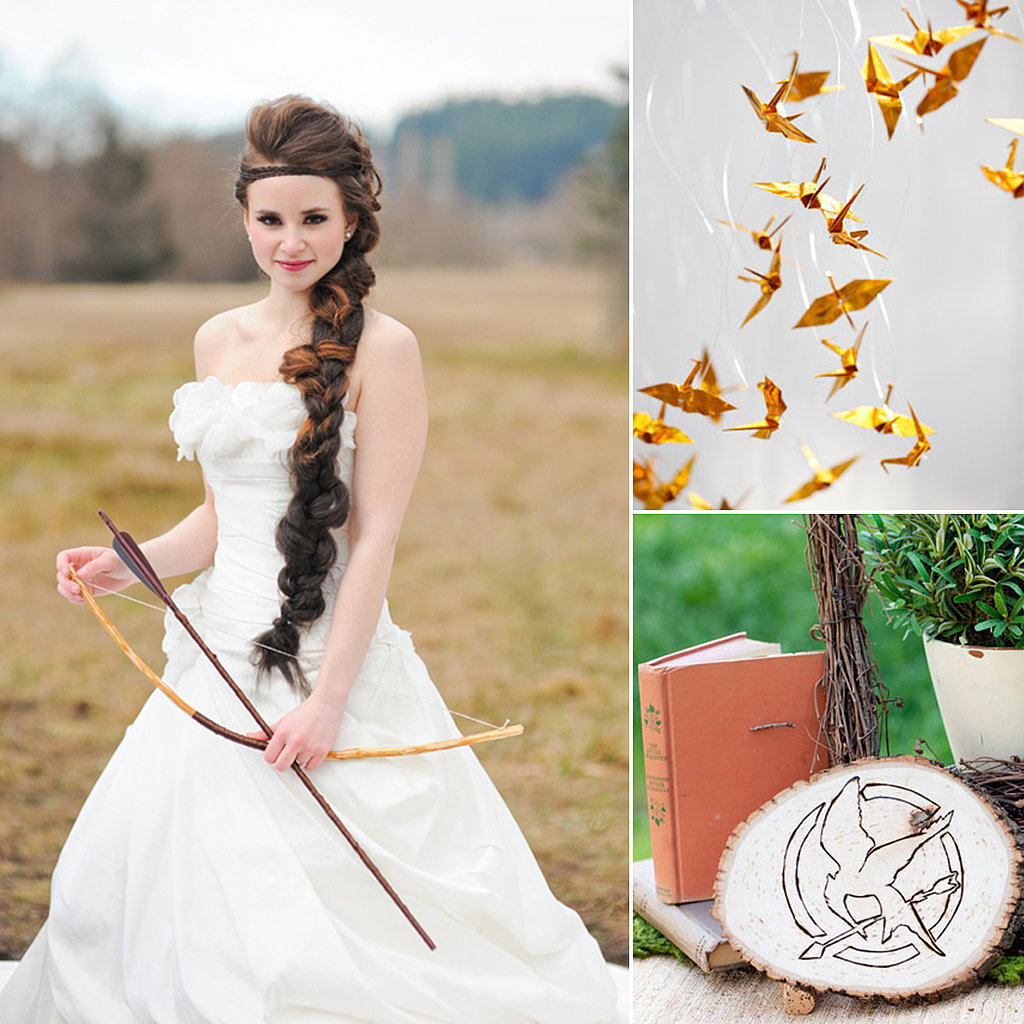 1
How to Host a Noncheesy Hunger Games Wedding
The next installment of
the Hunger Games
film adaptions,
Mockingjay — Part 2
, is approaching, and for those of you who can't get enough of the Suzanne Collins book series, we've got a treat for you as we wait for the film's release. Whether you're a bride-to-be, a maid of honor, or just a party planner, we've come up with some creative and fun ways to incorporate
The Hunger Games
into your wedding celebrations. The book series may be dark, but it
is
filled with romance. And for hardcore fans of the series, there's always a way to add just a touch of the series and its themes in your big day and especially the parties leading up to it. Be inspired by Katniss, Peeta, mockingjays, and more with these wedding and bridal party ideas. Check out the big-day inspiration now, and may the odds be ever in your favor!