Young Adults to Read as Adults
Young Adult Novels Worth Reading Again
Like us on Facebook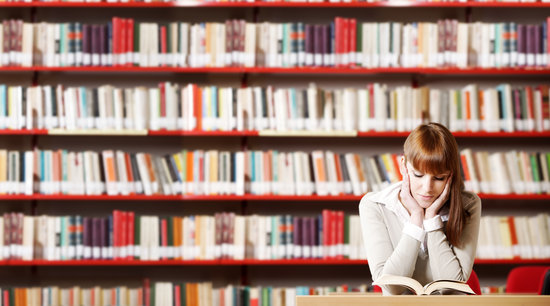 Iconic YA author Judy Blume turns 75 today. The writer who asked, "Are You There God? It's Me, Margaret" will always be young at heart thanks to her understanding of what it's like for a girl to come of age. Today, young-adult titles like Twilight or The Hunger Games have captured the attention of teens and adults alike. But if want to get back in touch with a younger, and maybe more confused, version of yourself, pick up a "vintage" title that you may have read when you were growing up. To get you started here are 13 young-adult books to read again.

Are You There God? It's Me, Margaret by Judy Blume
You've done your best to forget the awkwardness of puberty, but see if you can recognize how far you've come in Judy Blume's classic coming-of-age story.

I Know Why the Caged Bird Sings by Maya Angelou
In the first volume of Maya Angelou's autobiography, the poet describes a childhood of disappointment, violence, and eventual triumph.

The Watsons Go to Birmingham by Christopher Paul Curtis
Narrated by 9-year-old Kenny, a boy growing up in a middle-class black family during 1963, this book is an everyday tale of the civil rights era.

Anne Frank: The Diary of a Young Girl by Anne Frank
Revisit Anne Frank's iconic diary, which provides a heartbreaking picture of the brightest and darkest sides of human nature.

Sisterhood of the Traveling Pants series by Ann Brashares
You may know them from the movies. Best Lena, Carmen, Bridget, and Tibby are joined together by a pair of traveling pants, even when they are worlds apart and dealing with the challenges of love and family.

Get the rest when you keep reading!

Gossip Girl series by Cecily von Ziegesar
Now that Gossip Girl is off the small-screen, go back to the Upper East Side by picking up the books that inspired it.

The Catcher in the Rye by J.D. Salinger
Whether or not this classic is listed as your favorite book on your Facebook profile, J.D. Salinger's is worth another look as an adult.

Harry Potter series by J.K. Rowling
It's easy to forget Harry Potter is for a younger audience, since it captured the imaginations of so many adults.

Forever . . . by Judy Blume
Judy Blume isn't afraid to acknowledge that some teenagers have sex in this book about going on all the way.

Little Women by Louisa May Alcott
Travel back to New England during the Civil War ear for lovely and sometimes difficult lessons about romance, family, and pursuing your dreams.

Go Ask Alice by Anonymous
This diary of a teen addicted to LSD chronicles her spiral out of control as she tries to face the pressures of her parents and her low self-esteem.

The Giver by Lois Lowry
When Jonas, a 12-year-old living in a utopia without crime or poverty, is selected to be the "Receiver of Memories" he discovers the dark truth about the not-so-perfect futuristic community.

Sweet Valley High series by Francine Pascal
The dalliances of California boys and girls make up these classic books about the Wakefield sisters.

Add yours below!