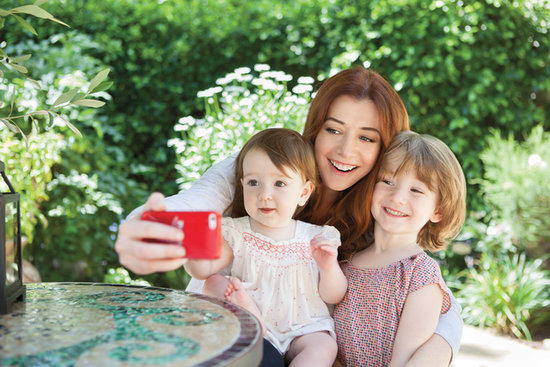 She captured our hearts in American Pie, held onto them in How I Met Your Mother, and is continuously spreading her goodwill and generosity through her charitable endeavors. Alyson Hannigan may be an A-list actress, but what her fans seem to appreciate most about her is her approachability. We caught up the always affable Hannigan to talk holiday traditions, transitioning from one to two kids, and the end of the How I Met Your Mother era.
POPSUGAR Moms: Now that your younger daughter, Keeva, is a toddler, how are she and her sister getting along? Do their personalities align well?
Alyson Hannigan: I feel really lucky that, at least for now, my girls really get along super well! They love being together and play all the time. I'm an only child, so I hadn't really witnessed sibling love this closely before. It's amazing to me how much they love each other and how quickly that love started.
Keep reading to see what the Hannigan-Denisof clan has planned for the holidays!