Cotton Candy Birthday Party
An Oh-So-Sweet Cotton Candy Party!
Like us on Facebook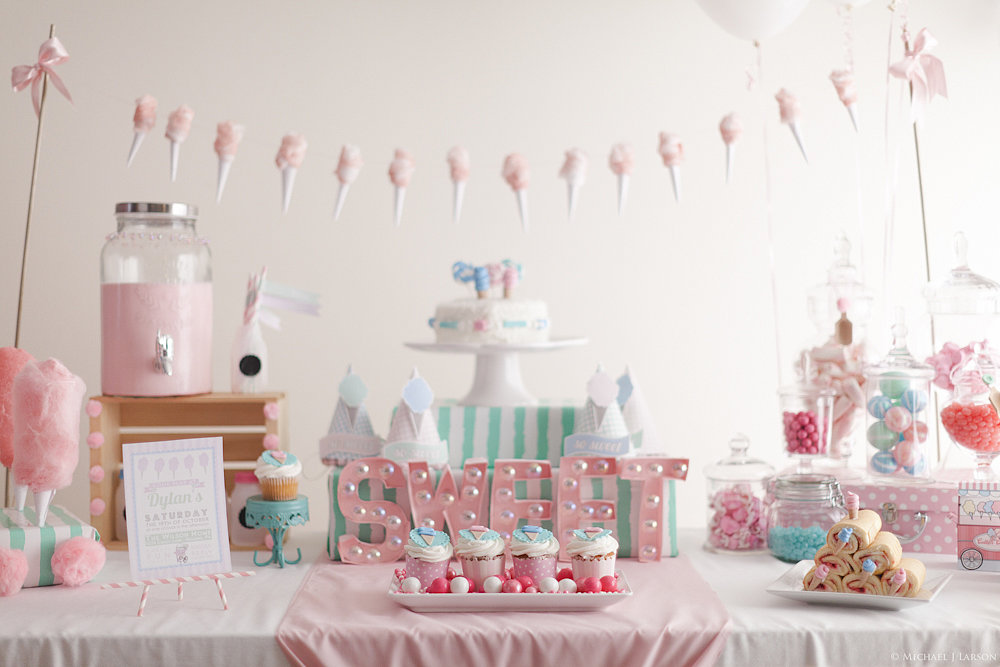 1
An Oh-So-Sweet Cotton Candy Party!
Forget the cookies and cake: cotton candy is the star at this birthday bash! "My inspiration came for my love of pink, fluffy cotton candy," says Jessica Billings, owner of event company Party Pants. "I think it is the most beautiful treat at any party, yet totally underestimated!" Jessica took her love for cotton candy, which is luckily shared by her niece (the guest of honor at this playdate party), and planned an entire event (photographed by Michael J. Larson) around the sweet stuff. While spun sugar is definitely the star of this show in terms of both decor and treats, we're also loving so many of the other decorative elements, including the "sweet" marquee sign, a DIY project Jessica made herself! What's your favorite part of the fun, fluffy, sugar-filled affair?