Election-Themed First Birthday Party
Wren For President! An Election-Inspired First Birthday Party
ADVERTISEMENT ( more slides)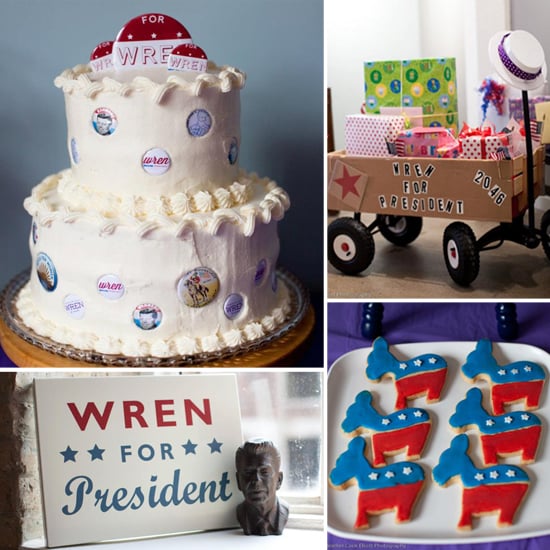 1
Wren For President! An Election-Inspired First Birthday Party
"Wren is a tiny human who loves to smile and walk and point. She smiles at strangers, adores her shoes, prefers to eat with a spoon, and she's running for president," says her mom,
Heather Cook Elliott
, a photographer who also created Wren's
global, industrial nursery
and stepped up her creative game to throw her an election-themed first birthday party. "We've discussed her platform at length, and I'm proud to endorse her as the bipartisan, all-American candidate for people who believe we should all just get along. She's No. 1 in 2012." And this party is getting our vote for creativity and cuteness. Full of election-inspired details, an awesome cake dotted with campaign buttons, and one adorable candidate, Wren's first birthday bash is pure political genius!
Source: Heather Cook Elliott