Holiday Cookie Party Inspired by the North Pole
A North Pole-Inspired Cookie-Making Party
ADVERTISEMENT ( more slides)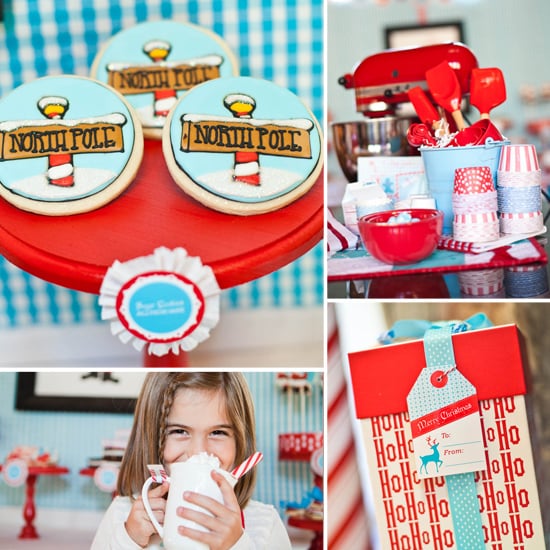 1
A North Pole-Inspired Cookie-Making Party
"When I think back to my childhood memories of Christmas, I immediately think of the warmth and comfort I would feel when seeing images of the North Pole," says Maureen Anders, the cofounder of one of our favorite party firms,
Anders Ruff
. "From Santa and his reindeer to the stockings, mittens, and candy canes, these were all symbols of the 'feeling' of Christmas." Maureen decided to bring the nostalgia of the North Pole to her own family — and to yours — with a North Pole party full of
printables
perfect for a cookie exchange or baking party. Keep clicking to check out all the details from this inspiration-filled party.
Source: Anders Ruff