Thanksgiving Specials For Kids
The Thanksgiving Specials You Won't Want to Miss
Thanksgiving prep isn't a walk in the park, but you may find some down time between baking pies and setting the table. Use that time to cuddle on the couch and take in some holiday TV with the kids. Here, Thanksgiving specials the entire family can enjoy.
A Charlie Brown Thanksgiving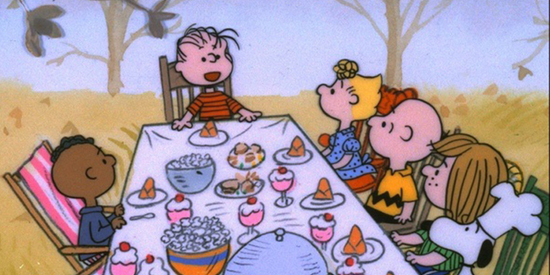 Share a piece of pie while watching this holiday classic on ABC Family. No one can ever get enough of Charlie hosting a fun friendsgiving. (Nov. 28, 8 p.m. EST)
Lady Gaga

& The Muppets' Holiday Spectacular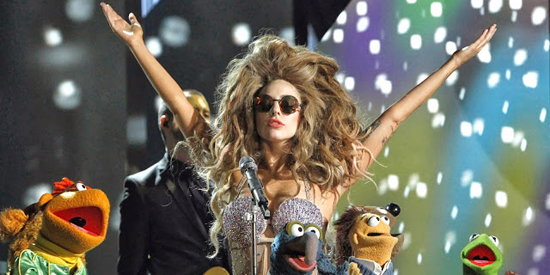 Get into the winter holiday spirit with Lady Gaga and the Muppet gang. Sir Elton John, Kristen Bell, and other famous faces will appear in this ABC special, which also includes a sneak-peak of Muppets Most Wanted. (Nov. 28, 9:30 p.m. EST)
See what shows to watch during Thanksgiving week!
The Michael J. Fox Show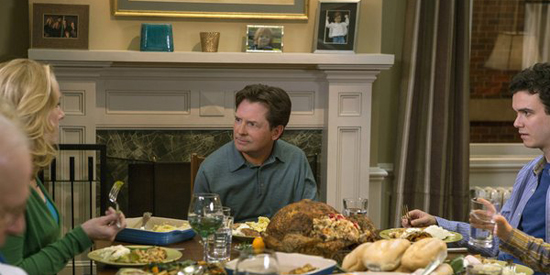 Before the holiday chaos begins, relax with NBC's newest comedy. In the series' first holiday episode, it's up to the Henry kids to keep the family traditions alive as their parents deal with their own drama. (Nov. 21, 9:30 p.m. EST)
The Neighbors
Ever wonder what aliens would think of Thanksgiving? Find out when Jackie's parents arrive from Zabvron on ABC's Friday night sitcom. (Nov. 22, 8:30 p.m. EST).
Regular Show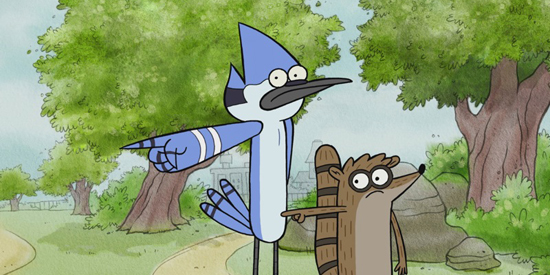 Start Thanksgiving week off with a Cartoon Network original. In the show's Thanksgiving special, Mordecai and Rigby must save Thanksgiving for their family and friends. (Nov. 25, 7:30 p.m. EST)
Charlie Brown Marathon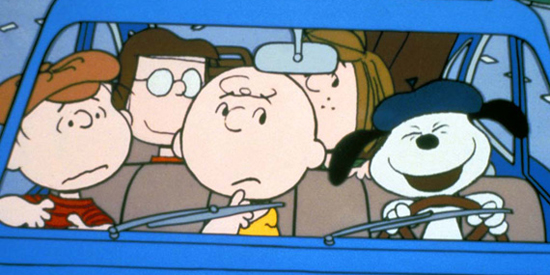 While you prep for the big day, let the kids indulge in a seven hour Charlie Brown marathon on ABC Family. The channel will air Race For Your Life, Charlie Brown, Snoopy, Come Home, Bon Voyage, Charlie Brown, and A Boy Named Charlie Brown. (Nov. 27, 4 p.m. EST)
Planes, Trains and Automobiles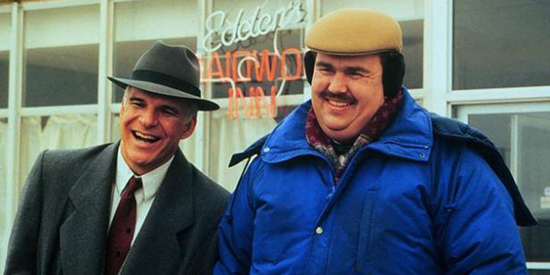 Wind down Wednesday night with this 1980s comedy airing on The CW. Starring Steve Martin and John Candy, the film follows two men as the try to get home for Thanksgiving dinner. (Nov. 27, 8 p.m. EST)
Last Man Standing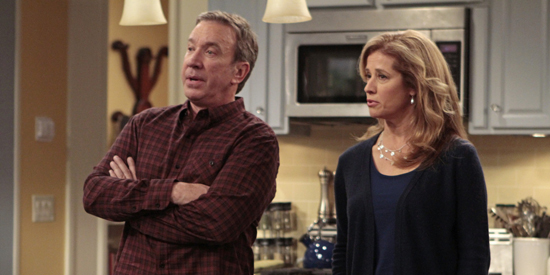 ABC's comedy brings drama and laughter to Thanksgiving. For the Baxters, that means a surprising and shocking announcement from Mike's dad. (Nov. 27, 8:30 p.m. EST)
Macy's Thanksgiving Day Parade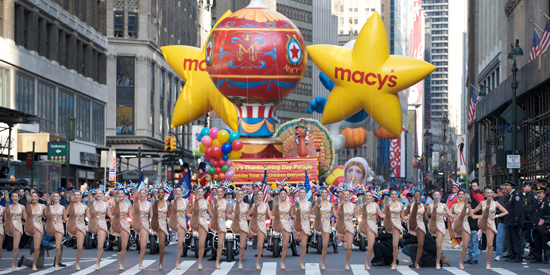 Take a break from cooking to enjoy the balloons and acts on NBC. You and the kids can enjoy parade performances from the Big Apple Circus, the cast of Broadway's Matilda, the Radio City Rockettes, and more. For families celebrating Thanksgivukkah, keep an eye out for a special spinning dreidel balloon. (Nov. 28, 9 a.m. EST)