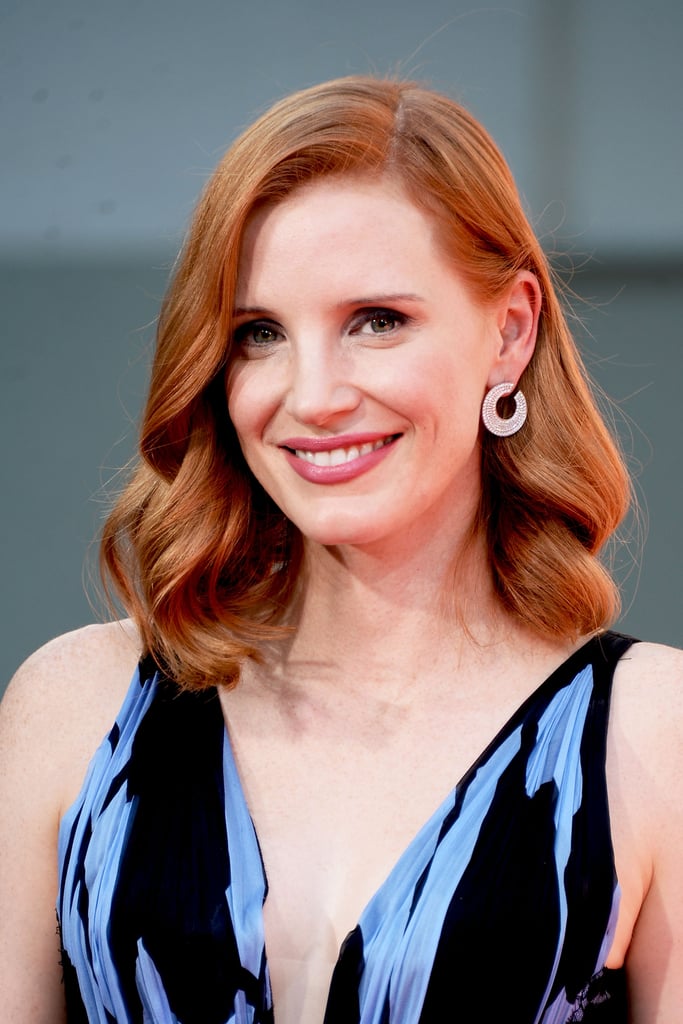 The color: Liquid Amber as seen on Jessica Chastain
Description: "Ask for all-over amber color," Thompson said. "Use a color line (I recommend Aveda) that has a more natural iridescent quality to it. Color lines with more iridescent (vs. more opaque color) will allow for subtle hues of gold and light copper to come out. The color has a very clear quality to it. Finish with a color gloss."
Who it works for: "People with green or blue eyes," she explained. "It is great for people with light or medium skin tones. Most people are fairer during Winter, and these all-over rich colors look beautiful against the lighter tones."