Kate Winslet Photos
Like us on Facebook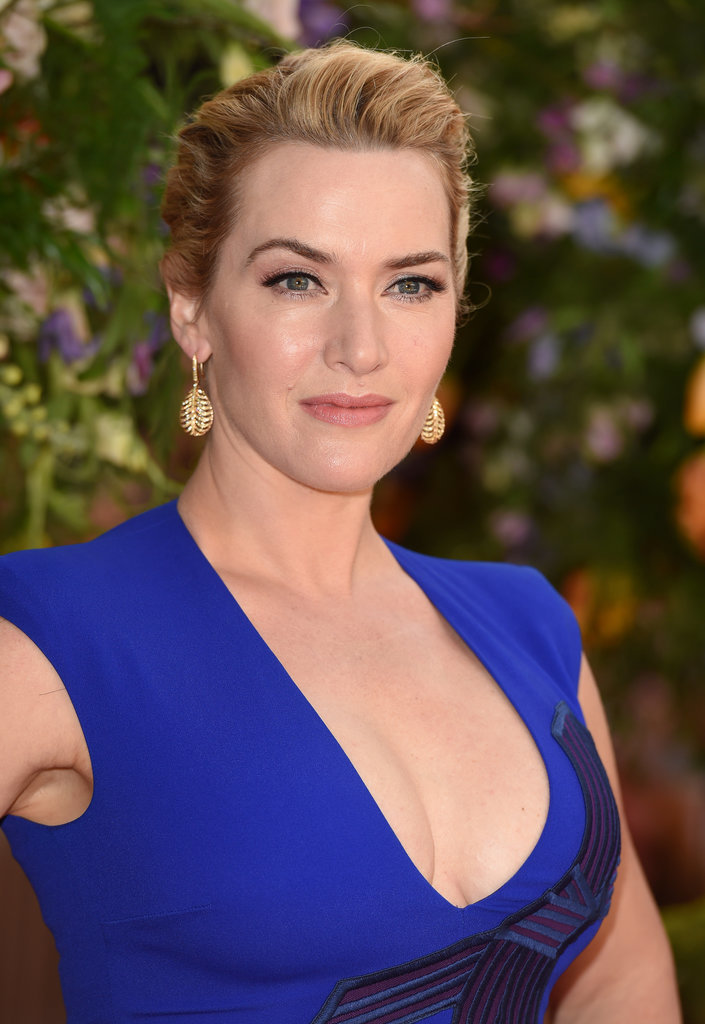 Don't expect Kate to be apologetic about actually looking like a woman who has given birth to three children. She's also openly against photoshopping. As she told Harper's Bazaar:
"There's a big part of me — now, more than ever before — that feels a sense of responsibility for how other women view themselves . . . I will particularly say when I look at movie posters, 'You guys have airbrushed my forehead. Please can you change it back?' . . .
"Take having the baby, for instance. Have I actively been on a diet to lose my baby weight? No, I haven't. I genuinely bloody haven't. I so didn't want to be one of those, 'Oh, wow, she's back in shape after 12 weeks' women. When I read things like that, I just think, 'Oh, for f*ck's sake, that's actually impossible . . . I want to keep my health and my sanity and be well fed and happy. My body will never go back to what it was, and I wouldn't expect it to after three babies."