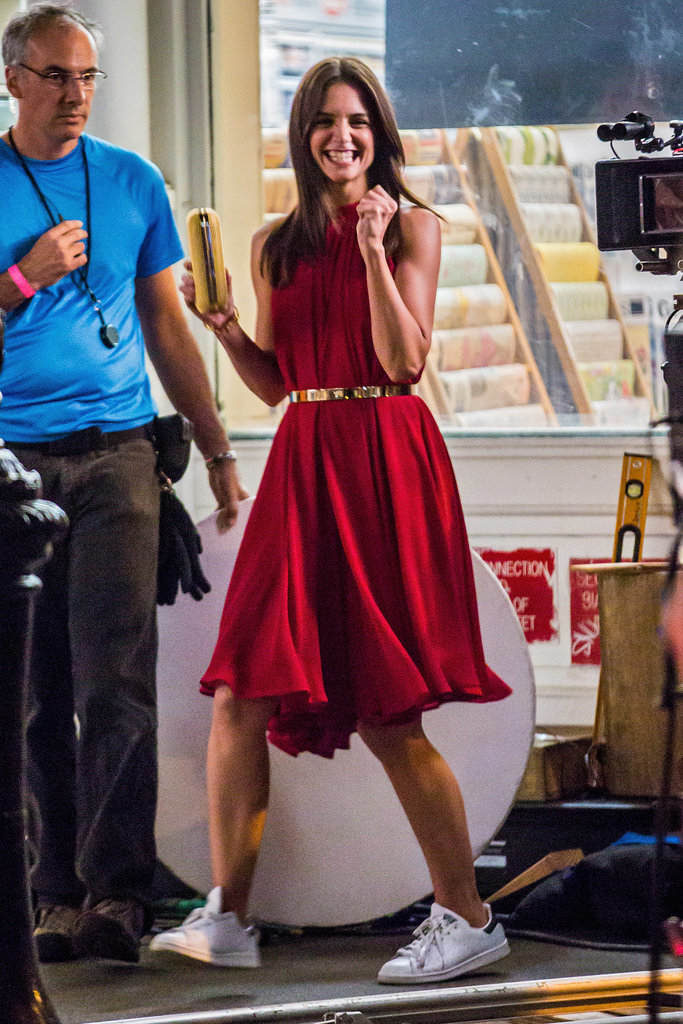 PS: Would you ever launch a lifestyle site to share your own DIYs?
KH: Probably not — I'm not that organized!
PS: Do you play on Pinterest?
KH: My sister is on Pinterest, and I love going on Pinterest for ideas. I don't pin, I look for inspiration. I love going on for Holiday party ideas — things like that.
PS: So you're playing Jackie O for The Kennedys TV series on ReelzChannel. What's it like to take on this iconic role?
KH: I'm very excited. I've played her once before, and this time we're going to tell the story of her life after JFK and Bobby were assassinated . . . [it's about] her coming into her own up until the death of JFK Jr. I'm excited. She was an amazing woman.
PS: Jackie O had amazing style, but nowadays, one of the biggest trends is the idea of being "basic" and "normcore." What are thoughts about that?
KH: I love it! I think it's a good time for it, it feels very Americana, especially in the Fall when it's fun to go to high school football games.
Latest Celebrity & News