Best Fantasy Series
Essential Geek Reads: Epic Fantasy Series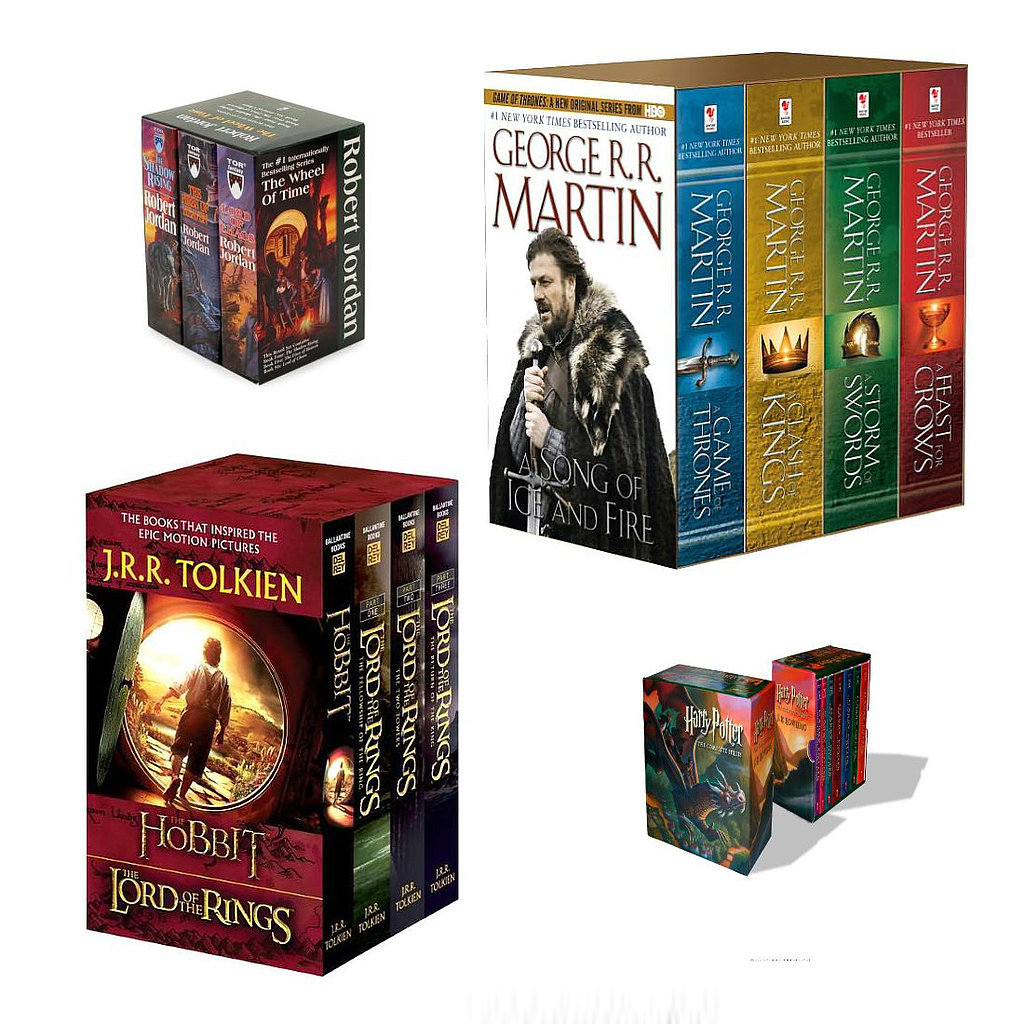 1
Essential Geek Reads: Epic Fantasy Series
The Hobbit: The Desolation of Smaug has hit theaters at last, and seeing the book's iconic scenes on the big screen (like the hysterical banter between Smaug and Bilbo) reminds us of how much we loved reading about the epically fantastical worlds created by author J.R.R. Tolkien. While you wait for director Peter Jackson's third and final adaptation of The Hobbit to arrive, bide your time with must-read epic fantasy series with the same punch as the first adventure written in Middle-earth.
We recruited POPSUGAR editors to help compile the ultimate list of geeky reads. And today we're highlighting the best multipart fantasy stories, with all the elements of the genre: a large cast of characters, a magical alternative world, and complex, integrated plotlines.
This collection of essential geek reads is far from finished. After you've looked through our recommendations for 14 epic fantasy series every geek must read, tell us which additional novels you'd add to the list, and stay tuned for sci-fi, time-travel, tech, and graphic-novel editions!
Latest Tech