Delete Comments on Instagram
The Secret to Deleting Instagram Comments, Revealed
We've had plenty of Instagram regret: names spelled wrong, premature publishing, and downright embarrassing comments. Thankfully, there's a quick fix for all kinds of comment woes on Instagram, and all it takes is a tap and a swipe.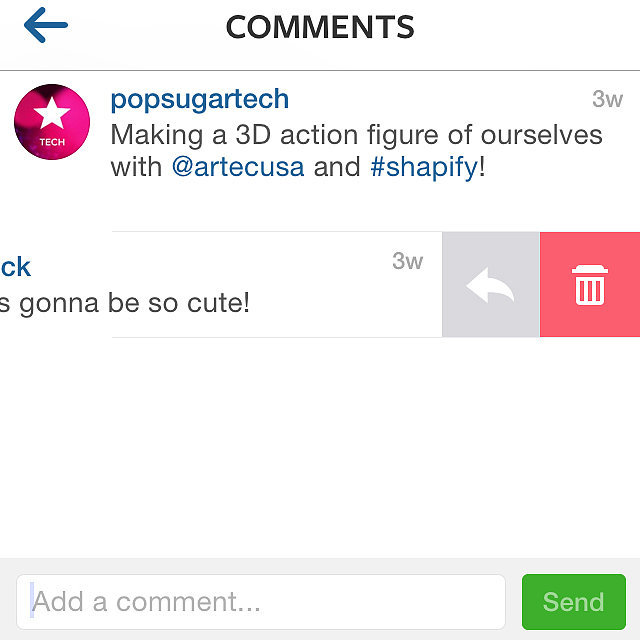 On your own photos — If there are undesirables (or spammers) commenting on your photos, delete the unwanted post by hitting the comment button underneath a picture and swiping the comment to the right. It will reveal a trash can to delete and a shortcut to reply!
On others' photos — You can only delete your own comments from other people's Instagram snaps. Hit the comment button and swipe to the right to delete. If there's a comment that really disturbs you, swipe to the left and hit the exclamation point to report spam or obscenity.