Geek Couture Fashion Show
A Ranking of Comic-Con's Best Geek Couture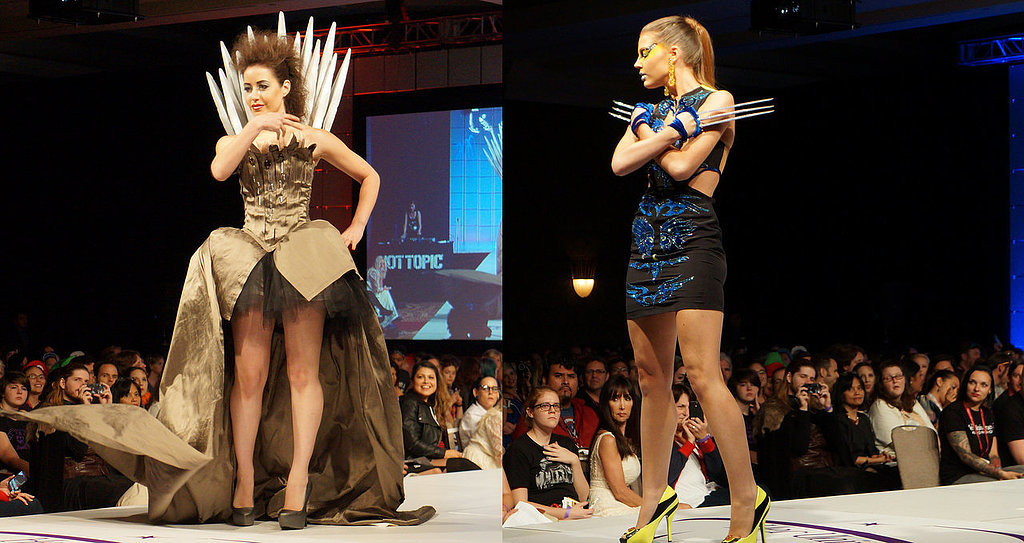 1
A Ranking of Comic-Con's Best Geek Couture
Here in San Diego, the devil wears Divergent. We attended the first ever Comic-Con geek couture fashion show on July 24 — and we were absolutely blown away. Fandom fashion retailer Her Universe called upon the galaxy's most stylish designers, both professional and amateur, to present their original, handmade creations on the runway.
What we saw was not cosplay. Oh no, these gowns could have belonged on the pages of Vogue or at New York Fashion Week. As one of the designers put it: for those who aren't geeks, the clothing would just seem cute and unique, but for those who are geeks and can recognize the reference, the garment has a special twist.
Ultimately, the event was a competition, in which the winner will codesign a fashion collection exclusively for Hot Topic. But in all honesty, the winner was all fangirls, everywhere, who now live in a time where wearing a t-shirt to express fandom isn't the only option. Continue on for a ranking of our favorite geeky gowns from the Her Universe show!
Photos: Kelly Schwarze
Latest Tech