Google's Driverless Car
What Kind of Car Has No Steering Wheel or Brakes? This One From Google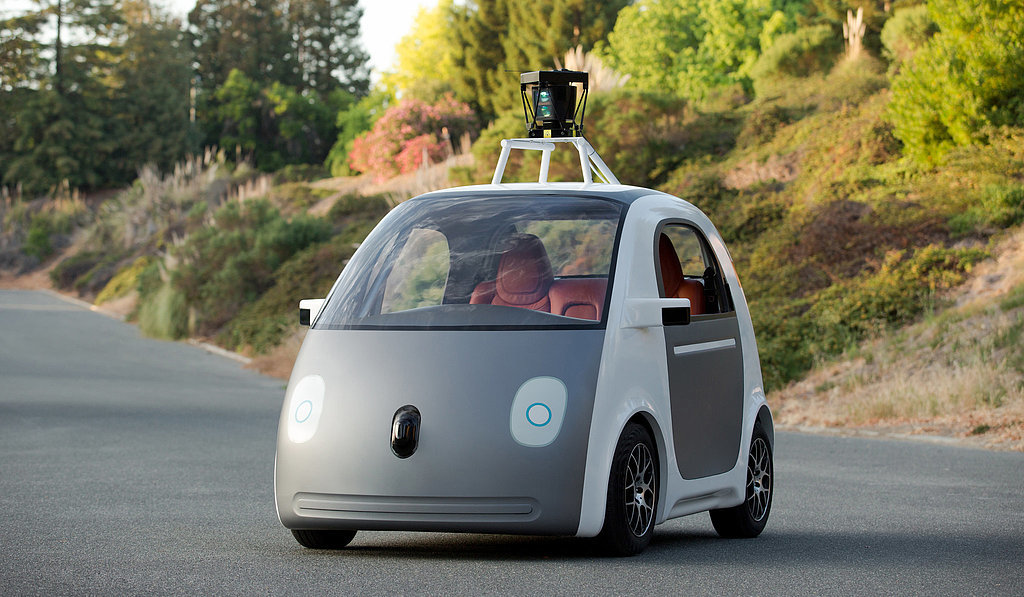 Sometimes, we joke about concepts like driverless cars as the next (kinda creepy) futuristic thing. But leave it to Google to turn those jokes into full-on reality. Just yesterday, the tech giant unveiled its new prototype car that has no brakes, gas pedal, or steering wheel. Yup, the self-driving vehicle is here, folks.
Here's how it works: the electric-powered car will take direction from a smartphone app and then pick you up and automatically drive to the destination you selected. The only thing you can control is a start and stop button for emergencies.
Plus, the two-seater car can see 600 feet in all directions and will be made from a foam-like material in case the computer fails and crashes (eek!). As for speed, it'll reach no more than 25 miles per hour. If that sounds slow, just think that the cars are meant for driving in urban and suburban settings instead of freeways. Google is having 100 cars built (no price yet), and they will be ready to hit the streets by early next year.
The ultimate hope is to reduce traffic-related incidents caused by things like distracted or drunk driving.
While the car looks like something straight from Disney's Toontown, it's not just cute — it's also pretty darn convenient.
Source: Google