Lipstick Flash Drive
A Lipstick USB Drive For Ladylike Secret Agents
Staying undercover is no joke. Every Lady Bond needs multiple passports, a signature drink — and some stealthy lipstick tubes. Keep your files clandestine with these handcrafted USB keys in vintage lip color cases by Etsy shop Points and Places.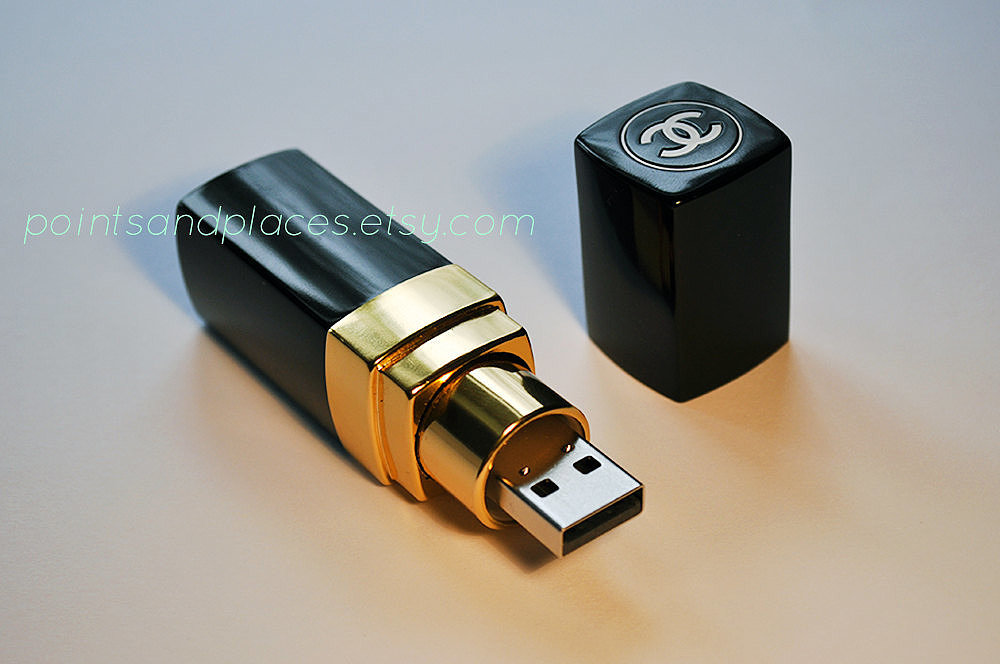 Design school grad Caranina Bertone of Toronto, Canada, transforms vintage lipstick from beauty brands like Elizabeth Arden ($39), Yves Rocher ($36), Rimmel ($29), and more into 16-gigabyte or 32-gigabyte memory sticks. Don't worry, germaphobe — every tube has been cleaned and sanitized. Every flash drive is, of course, compatible with both Mac OS X and Windows 7/Vista/XP.
The Chanel lipstick pictured here had a limited run on the Etsy shop, but it is unfortunately sold out. The shop releases a limited-edition lipstick every so often, so check back for more! What better way to keep your files safe and secret? If you're in the market for more ways to "back up" your personality, check out some USB drives that are too cute to lose.