Kylie Jenner Just Teased 3 New Mysterious Lip Kit Shades on Instagram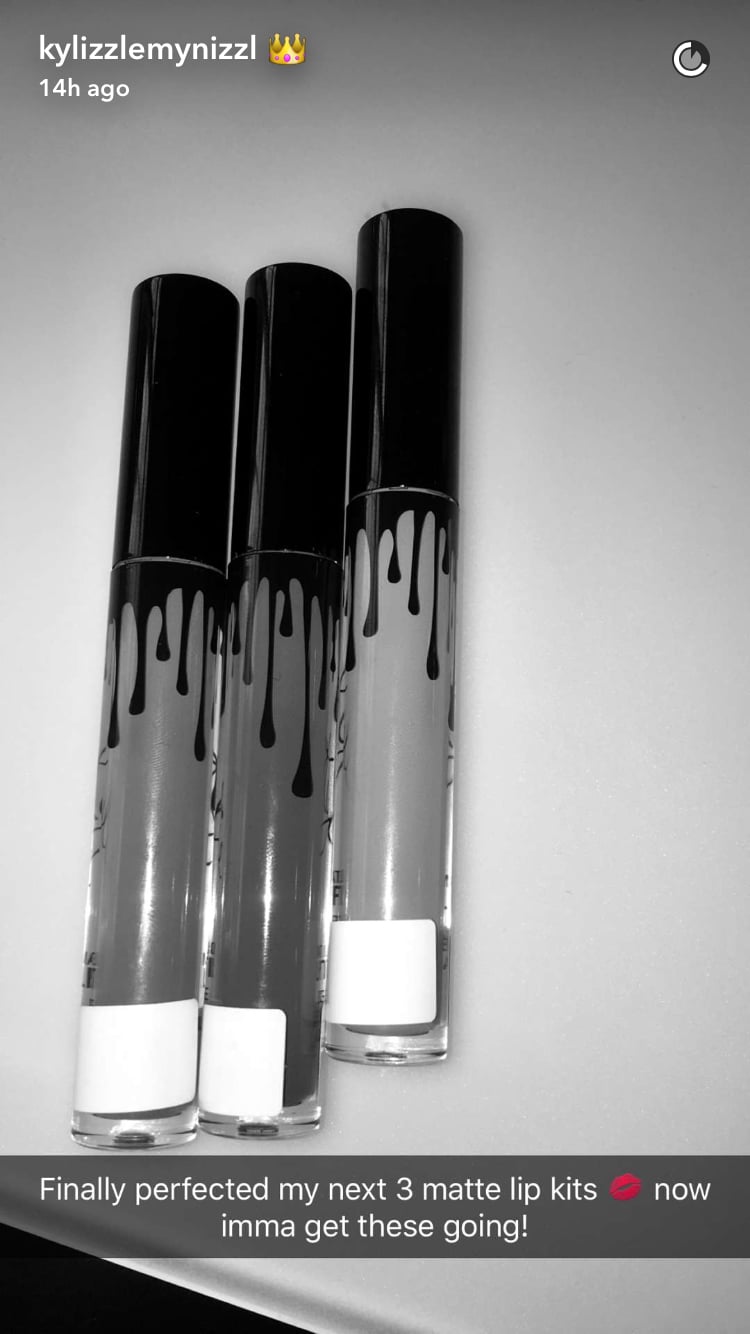 Snapchat user kylizzlemynizzle
Snapchat user kylizzlemynizzle
Kylie Jenner just keeps the surprises coming for fans of her cosmetics. The star just released the first Kylie Cosmetics eye shadow palette, and now she is already teasing new shades to add to her growing collection of Lip Kits. She took to her Snapchat to share a black-and-white photo of three new hues that she has "finally perfected."
She has since posted swatches of the three shades on Instagram and disclosed that they will go on sale at the end of August. Though she didn't provide any additional details on what the exact colors are or when they will be released, fans should keep their eyes peeled for an announcement.
You might recall that Kylie recently shared a photo of gorgeous Lip Kit shades that have never been released. Perhaps her new mystery colors are coming from her hidden collection? We'll be sure to update you with more details on the new hues when we have them!