Bust Out Your Body Glitter, Because the VMAs Showed Us '90s Beauty Is Back
The 2020 MTV VMAs did not disappoint in any way, shape, or form. Between the performances, the star-studded hosts, and the amazing red carpet looks that came out of Sunday night's show, you could almost forget it took place amid a pandemic (if not for the presence of face masks).
While there was no official theme for the show, a handful of guests in attendance seemed to pull inspiration for their beauty looks from one decade: the '90s. Keke Palmer wore her hair in a slicked-back french-roll updo with face-framing tendrils, while Bebe Rexha went with a metallic french-tip manicure. And don't even get us started on Ariana Grande's Baby Spice pigtail moment. Iconic — all of it.
Ahead, we're rounding up all the best '90s-inspired beauty looks from the 2020 VMAs.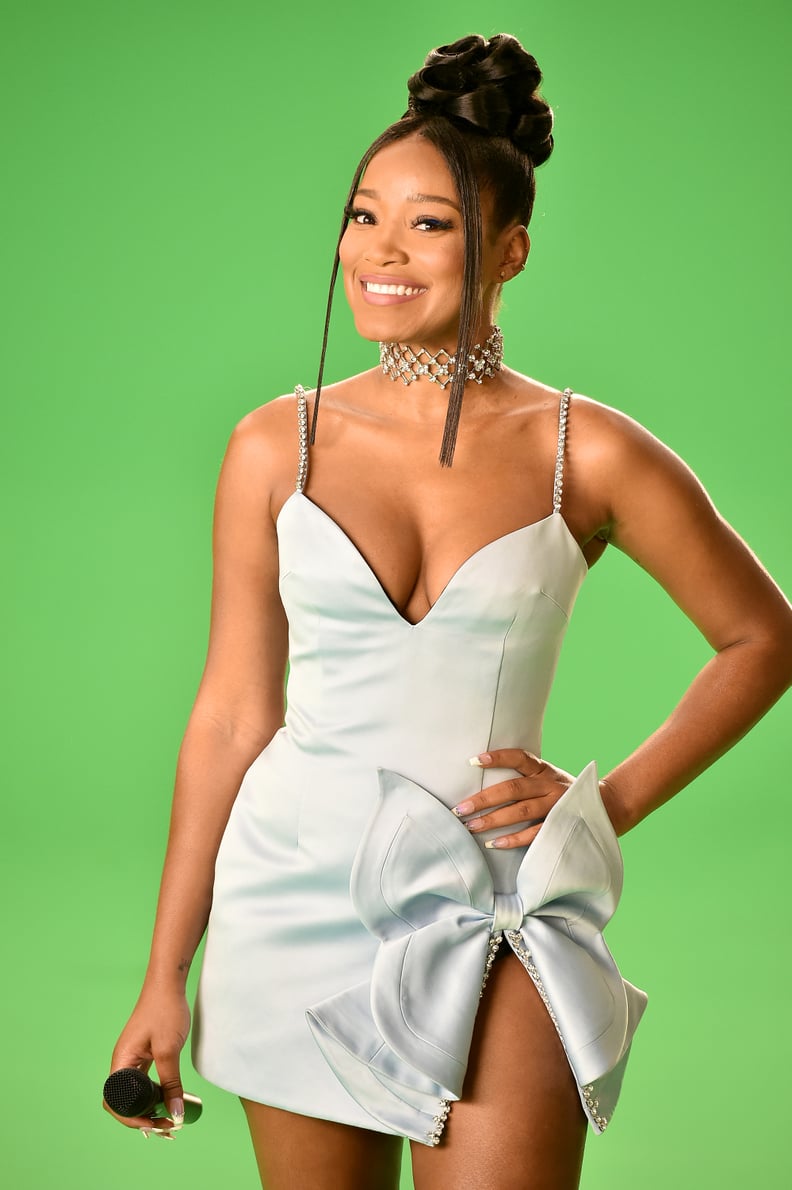 Keke Palmer
Keke Palmer had multiple showstopping beauty looks throughout the night, but her opening ensemble was it for us. She wore her hair in a slicked-back french-roll updo with face-framing tendrils. (To show off her choker, can you even get more '90s?)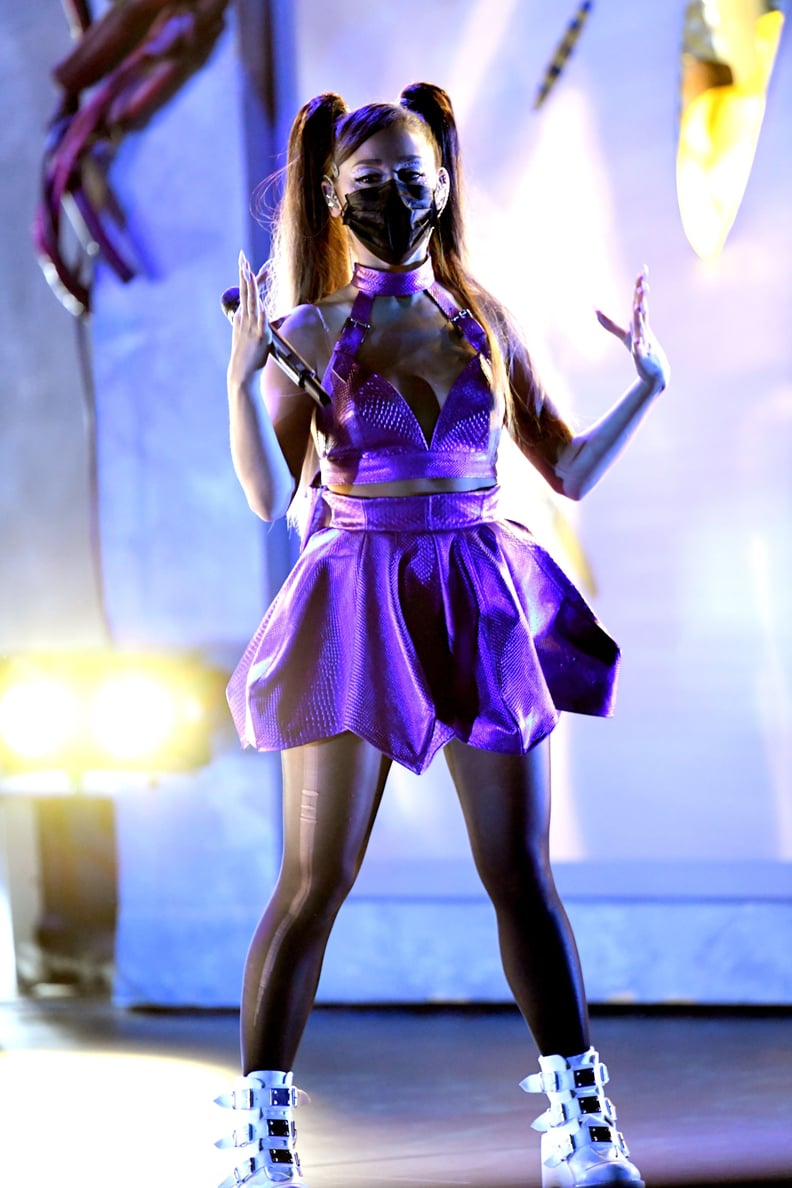 Ariana Grande
Ariana Grande hit the stage to perform "Rain on Me" with Lady Gaga in bold graphic eyeliner and shimmery eye shadow, but perhaps our favorite part of her entire look was her Baby Spice-inspired high pigtails.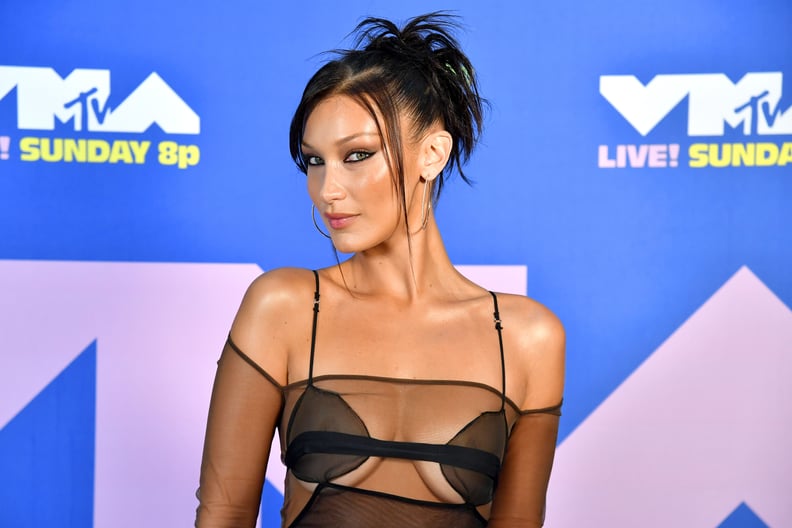 Bella Hadid
As one of the presenters, Bella Hadid came out in a minimalist yet edgy beauty look that had '90s written all over it. Between her piece-y, messy bun with face-framing bangs, thick black eyeliner, and glowing neutral makeup, she looked like she belonged in the decade.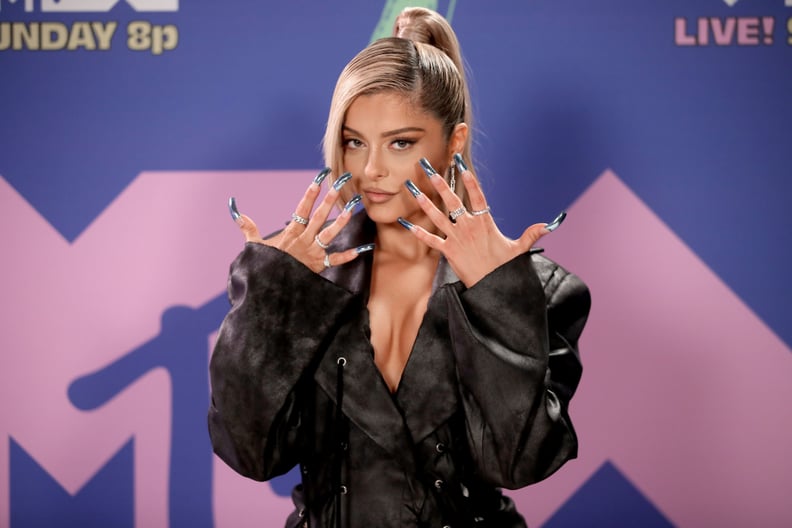 Bebe Rexha
Bebe Rexha went with an effortlessly cool '90s ponytail with a side bang to match her edgy outfit for the 2020 VMAs. "I decided to do a pony look but with a 90's edge — keeping the pony blunt with a geometric vibe," said her stylist Iggy Rosales for Dove Hair. "The hair "feels" we were going for was effortlessly cool, on trend and chic."
To top it all off, she had an extralong metallic french-tip manicure and dramatic cat eye.