Source: POPSUGAR Photography / Jeff Harris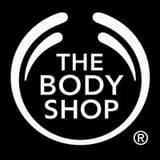 Help make a global impact this holiday season. We've partnered with The Body Shop to bring you specially selected gifts that do good.
Surprising your loved ones with a special something is one of the best parts of the holidays. This season, take the act of giving one step further by choosing a gift that your recipient will love — and one that also gives back to a bigger cause. Aside from the typical socially conscious eyewear or canvas shoes, there are plenty of out-of-the-box gift ideas that make a social or environmental impact. From a luxurious facial oil set that helps save the rainforest to a pair of socks that provide food packs to malnourished children, we did the research for you and rounded up five thoughtful products you'll feel extra good about gifting.