Source: POPSUGAR Photography / Sheila Gim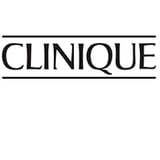 We've partnered with Clinique to arm you with everything you need for even better skin.
By now, beauty connoisseurs are not only familiar with the 10-step Korean skin care routine that entered the scene a few years ago, but have tapped into it themselves in an effort to achieve the beautiful, glowing results the daily regimen yields. And as beauty editors, we're all for exploring new, even unconventional, ways to get that smooth, ageless complexion. So it was only natural that we turn to the East again in our quest to uncover even more skin care gems.
What we discovered goes beyond just proper cleansing techniques and addresses prevention and even hyper-targeting. Between exotic ingredients and unusual devices, we rounded up five under-the-radar techniques that women from Korea, Japan, and China rely on for soft, supple skin.