Beautyblender and Benefit Cosmetics Collaboration Fall 2016
The Beautyblender x Benefit Cosmetics Set Goes on Sale Today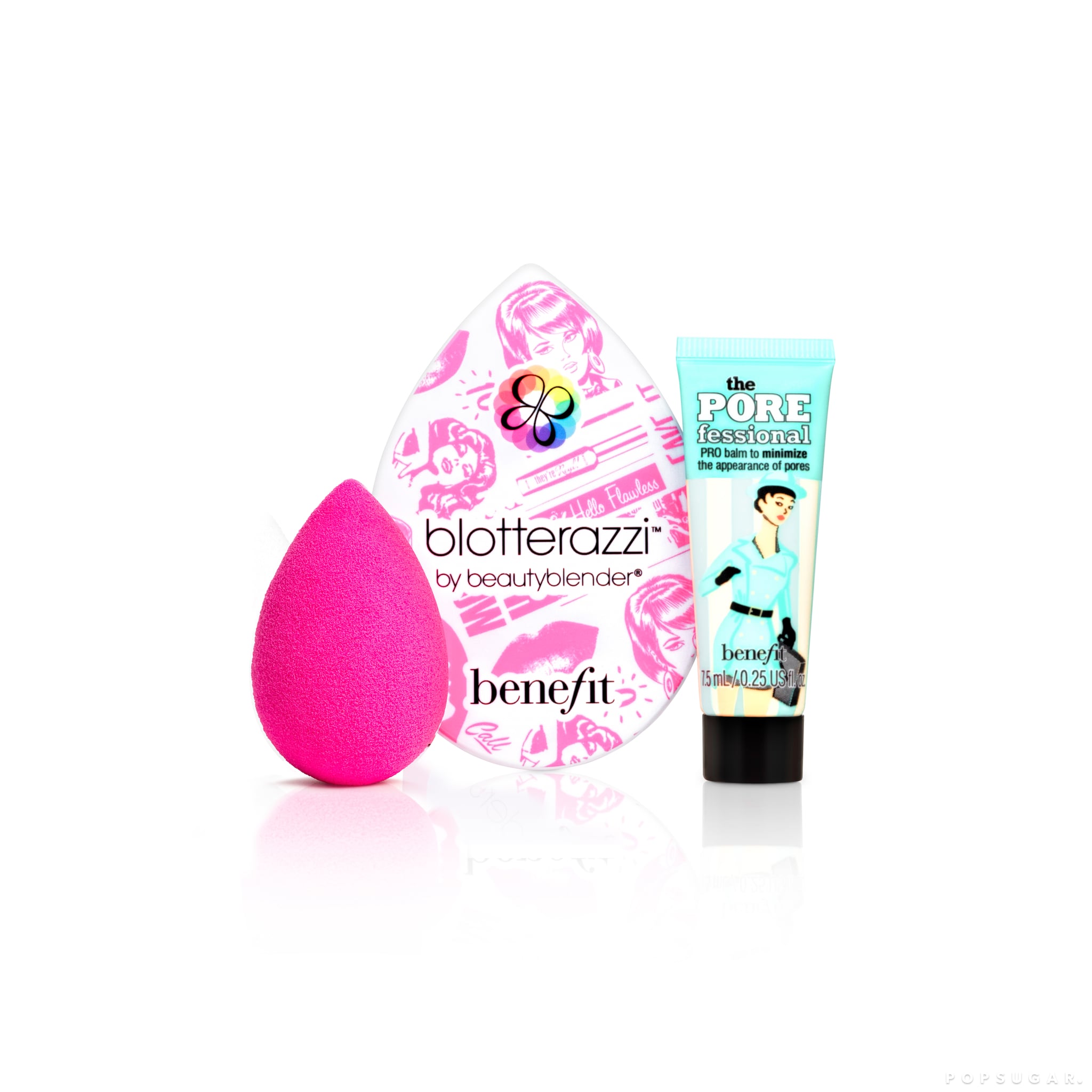 We were excited when we learned of the upcoming collaboration between Too Faced and Beautyblender, but we nearly fell out of our chairs when we learned that Beautyblender has even more in store! Representatives of the company producing that iconic egg-shaped sponge confirmed that the brand is also be teaming up with cult favorite Benefit Cosmetics for a holiday gift set.
Beautyblender has now exclusively revealed the Benefit kit to POPSUGAR. The trio of products consists of a classic hot pink sponge, a limited-edition Blotterazzi and compact (featuring pin-up inspired illustrations), and a mini-size tube of Benefit's Porefessional Primer. The set will cost $40, a great value considering that the Beautyblender sponge alone costs $20.
The cute collection launches on Sept. 13 on Sephora.com and will make its way into Sephora stores on Sept. 18.