Best Makeup to Cover Rosacea
These Powerful (Yet Gentle!) Makeup Products Can Hide Your Rosacea
If you're having trouble finding the right makeup to cover your rosacea without irritating your skin, read on for some suggestions from our friends at Charlotte's Book.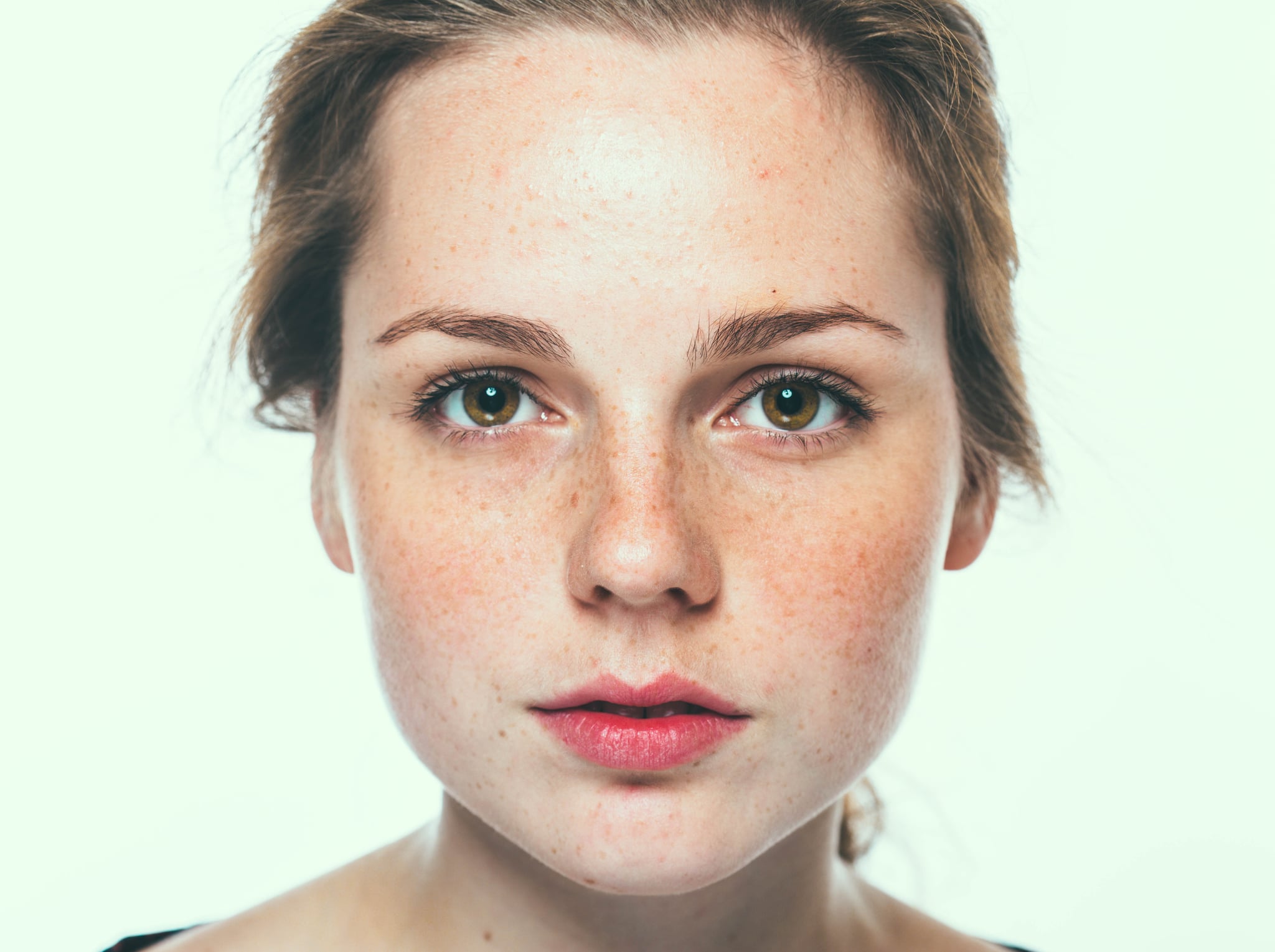 Charlotte's Book readers continue to write in with questions about rosacea, and to answer everything from makeup to skincare to food trigger questions, we'll reach out to our national directory of experts to help you. If you have rosacea (and according to the NIAMS, 16 million of you do), you're likely a woman between the ages of 30 and 50, fair-skinned, and it probably runs in the family. If you're part of the club, we don't have to tell you about the maze-like methodology behind triggers and treatments that you navigate in the constant quest for calm skin. We feel you.
Personally, I have had mild to pronounced bouts of rosacea for the past 10 years. I am 44, fair-skinned, and suffered from acne in my youth. Like most of us, I endure a fair amount of stress and hormonal "triggers" and am on a constant quest to find a happy medium for my skin.
We get many questions on how to cover up rosacea, because even with the most positive outlook sometimes it's impossible to get through a flare-up sans help. Most Charlotte's Book experts will tell you not to cover up — but sometimes it's inevitable. This reader asked:
I have rosacea. I'm 57 years old and it is more important to me than ever to find the right makeup coverage. My daughter suggests going to makeup counters and trying MAC, Bobbi Brown, and Clinique — it's exhausting trying to find the right formula. What brands do you suggest?
To help answer this reader question, we enlisted Charlotte's Book expert Dr. Karan Sra, who is a clinical and cosmetic dermatologist practicing in Houston, Texas. Her answer here:
Before you reach for your makeup, Dr. Sra suggests using SkinMedica's Redness Relief CalmPlex ($80) or Skinceuticals Phyto Corrective Gel ($58) once daily to help reduce the overall redness typically associated with rosacea. These creams/gels typically work to reduce redness and hopefully help minimize the amount of foundation and other makeup needed. For a drugstore solution, try Eucerin's Redness Relief Cream ($12) (it's a night cream, so use it sparingly if you are prone to breakouts or oily skin) before applying any makeup.

If makeup is needed (and let's face it, it usually is), Dr. Sra recommends sticking with mineral makeups only. In Dr. Sra's opinion, mineral makeups tend to work best for rosacea sufferers because they are generally less irritating, lightweight, and can be easily layered to create more or less coverage. The Charlotte's Book team suggests Laura Mercier Mineral Powder ($39) or glominerals gloRedness Relief Powder ($27), which expertly hides the redness of rosacea but also calms inflammation with licorice, honeysuckle, and zinc oxide.

If you must use a heavier makeup, we recommend using a mixture of the redness creams and gels that Dr. Sra mentioned in combination with a foundation — just mix the two in the palm of your hand. Stila (both the tinted moisturizer ($34) and the perfecting concealer ($23)) along with Mario Badescu's Special Healing Powder ($12) can also offer good coverage with minimal skin aggravation.