Best Makeup Organizer on Amazon
This $20 Makeup Organizer Is Amazon's Bestseller — It's the Answer to Your Messy Counter
As POPSUGAR editors, we independently select and write about stuff we love and think you'll like too. If you buy a product we have recommended, we may receive affiliate commission, which in turn supports our work.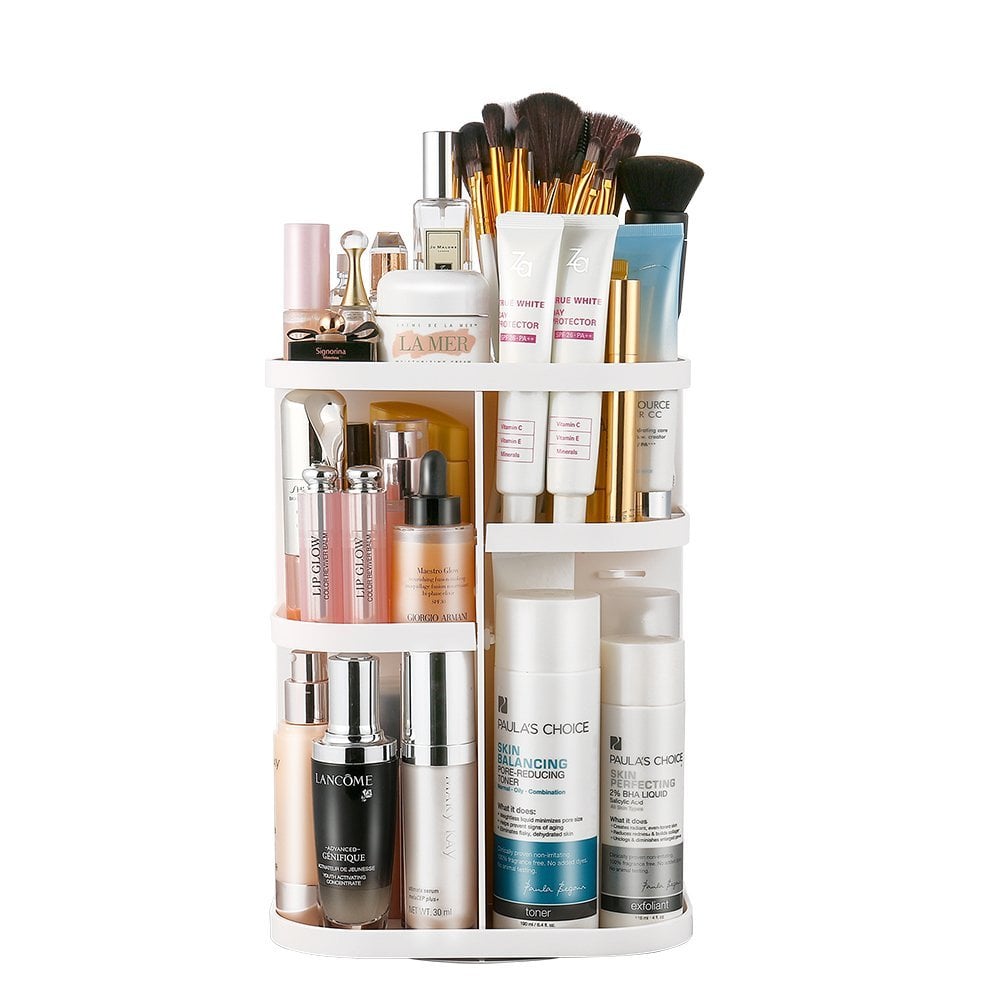 There is nothing more stressful than having your collection of cosmetics sprawled across a bathroom counter or vanity. That's where the Jerrybox Makeup Organizer ($20) comes in. It's an Amazon bestseller that can hold up to 30 makeup brushes, 20 bottles of skincare products, and other additional items. It has 580 reviews, and 71 percent of customers give it five stars — that's impressive.
The organizer includes seven layers of adjustable trays that you can change according to the various heights of your products. Its sturdy base rotates 360 degrees so you can easily get to everything. The storage is also washable, which is important when keeping your cosmetics sanitary. This organizer comes in black, white, or lucite — get the design that best matches your space.
"This organizer was very easy to put together," one customer said. "The adjustable shelves work great. Because it's vertical, this organizer uses little counter space. It is easy to rotate, which is important because it's in the corner. Great design. Great product!" We are totally convinced that this is the space-saving solution we need to stay in order this year. Get one for yourself before they're all gone!