The Best Nail Polish and Manicures of 2011
What Was the Best Manicure Trend of 2011? Vote!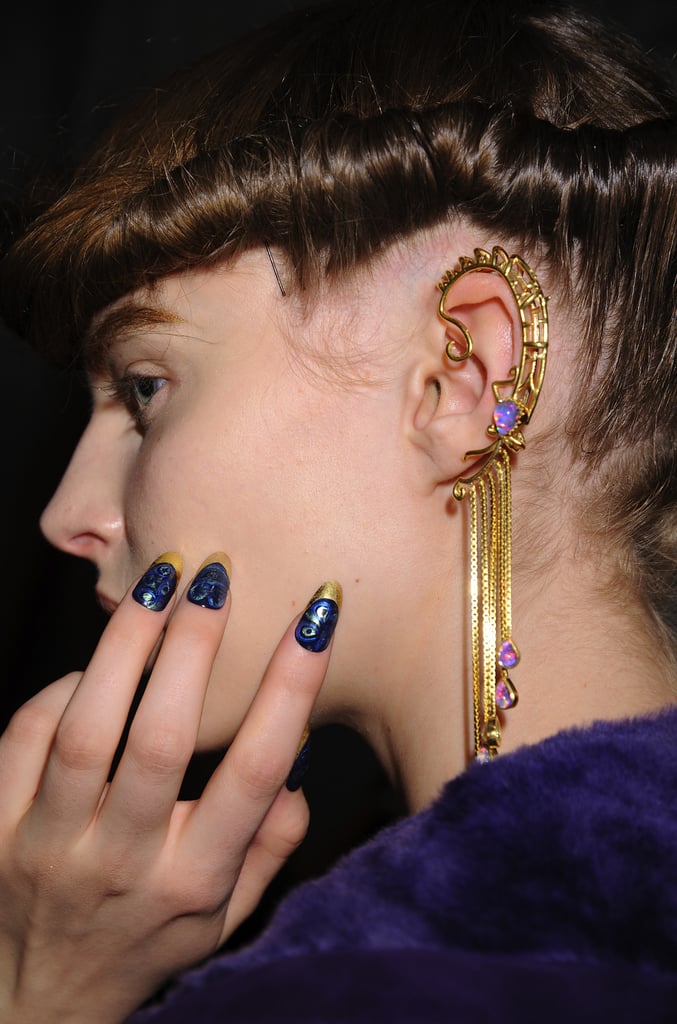 Nail art has probably been around as long as humans have had paint, but this year it became a must-have accessory for any style-forward woman, and we saw looks that ranged from this pretty "stained-glass" manicure at Jen Kao to Snickers wrapper nails and "junk" manicures covered in beads, metal flakes, or crushed glass.
Photo courtesy CND