Beyonce What Is Pretty Campaign 2014
Beyoncé Wants Women to Share #WhatIsPretty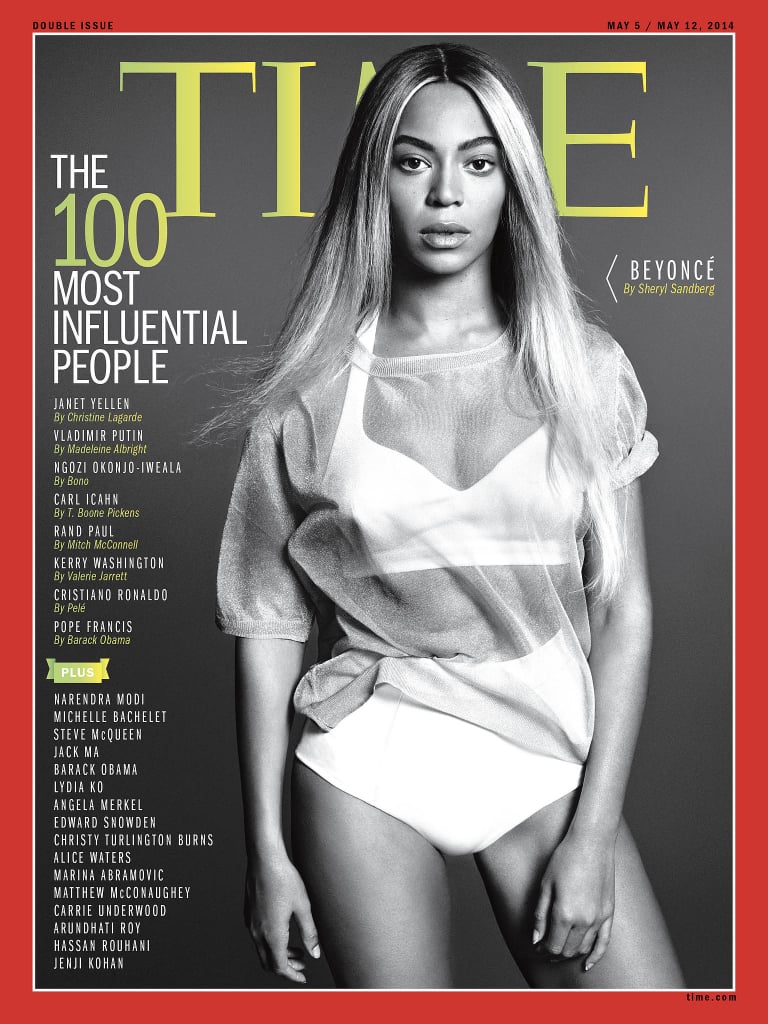 Beyoncé is the cover star of the 2014 Time Most Influential People of the Year issue. On the magazine, she's having a total Lady Gaga-esque no-makeup, bold-brows, long-hair-don't-care beauty moment. But beyond the awesome glamour shot, Mrs. Carter is kick-starting a new feel-good social media initiative, #WhatIsPretty.
In conjunction with the cover, she released her "Pretty Hurts" video to the public and launched her latest social media campaign at WhatIsPretty.com. The pop culture queen wants to know how women define pretty through photos and videos they share on Twitter and Instagram.
So far, the movement has only taken off on Twitter, where her hardcore fans are mostly using the hashtag as a Beyoncé-themed Throwback Thursday (she is gorgeous, guys, but that's not quite what she had in mind). But we've rounded up the most beauty-minded #WhatIsPretty tweets to get you inspired to share your own!
#WhatIsPretty Having confidence in yourself and knowing and trusting in who you are and your abilities… http://t.co/KwITp5WuAE

— James Shirley (@jamestshirley) April 24, 2014
#WhatIsPretty its the ability to reach a point in your life when your happy with your inner self and you live YOUR life!

— mel (@itsMelly) April 24, 2014
Nature, laughter, smiles, humor #whatispretty #beyonce http://t.co/rRsffFwiXh

— Julieta Moron (@Julimoronh) April 24, 2014
Letting my natural curls air-dry… #WhatIsPretty @Beyonce @POPSUGARBeauty

— Lauren Levinson (@LaLev) April 24, 2014
#WhatIsPretty • Being a considerate person that is confident not just about their appearance, but about their character and presence.

— Philly Destiny (@phillytime_) April 24, 2014
Because we only become beautiful when we are able to accept and embrace our individuality and imperfections #WhatisPretty @Beyonce

— Ssanyu Sematimba (@SanuXtina) April 24, 2014
@SonyMusicAfrica @vesstar15bee @Beyonce pretty is something we all are in our own way #WhatIsPretty

— BeySay (@beyhq) April 24, 2014
#WhatIsPretty A Beautiful Personality

— Bre'on (@_BayBey) April 24, 2014
Source: Time