Bridal Rhinestone Nail Art Design
Modern Brides Will Flip For This Rhinestone Nail Art Look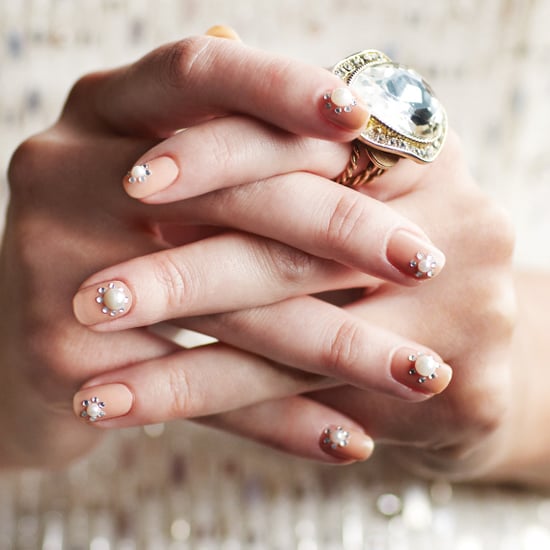 A french manicure may be the go-to nail design for weddings, but challenge that old-fashioned idea with a fresh new take on classic and pretty nail art for the modern bride. The pearl and rhinestone nail design above is from Stephanie Lavery, editor in chief of Nail It! Magazine. Here's how to get the look.
Apply your base coat and then two coats of a nude or light pink polish to the nails.
Use nail glue to adhere flat-backed nail art pearls, which you can find in beauty supply stores, to the nails.
Next, individually glue rhinestones around the pearl to create a floral design. Use an orangewood stick with top coat to easily pick up the rhinestones and place them onto the nail.
Finish by sealing the design with a top coat. You'll have an understated design with the right amount of sparkle to accent your new wedding jewels.