Briogeo Deep Conditioner Review
The Deep Conditioner That Actually Repaired My Broken Hair
As POPSUGAR editors, we independently select and write about stuff we love and think you'll like too. If you buy a product we have recommended, we may receive affiliate commission, which in turn supports our work.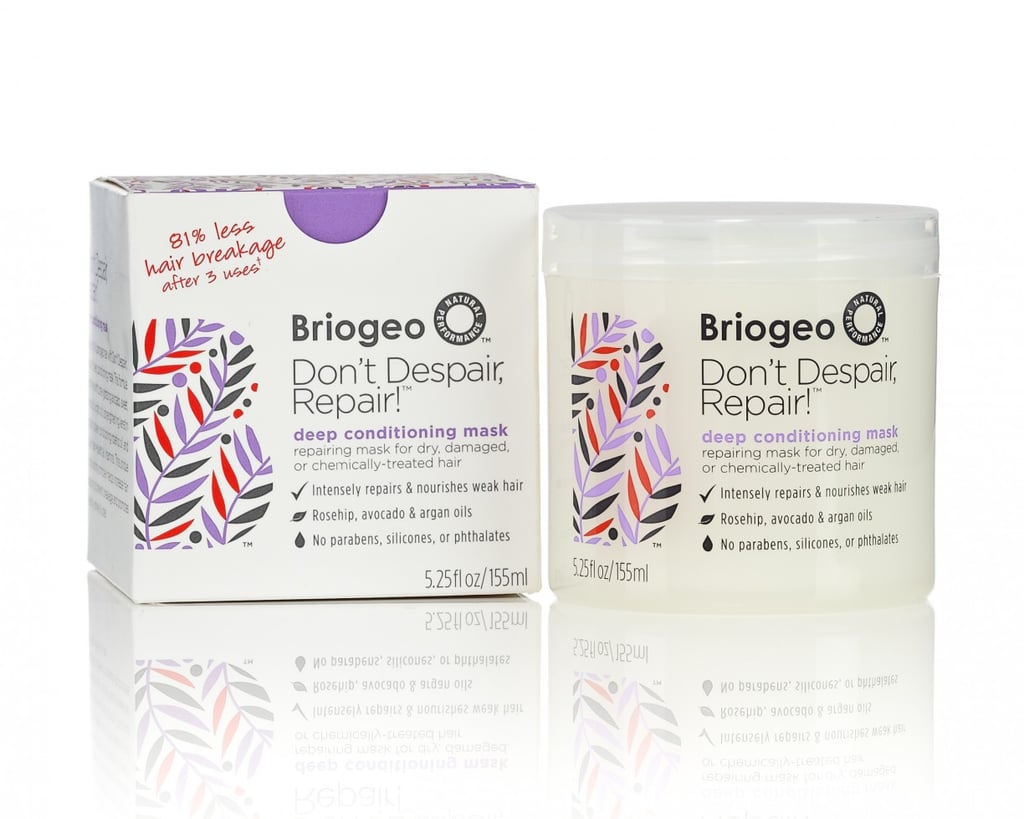 When you have a thick, unruly mane like mine, Drano is your best friend. Typically, I keep a bottle under the bathroom sink because my fallen corkscrew curls easily clog up the shower drain (and the basin, too). That's when I discovered the Briogeo Don't Despair, Repair! ($26) deep conditioner. The bottle promises 81 percent less breakage, and I can back up those claims.
My detangling process was shortened by about 15 minutes and the shedding by more than half. Ingredients like biotin, keratin protein, and rosehip oil strengthened my weaker strands, while avocado and argan oils moisturized them. Some other strengthening conditioners I have tested are awful for detangling. But this product helped the comb glide through my kinky Afro. The biggest benefit: I don't have to hear my boyfriend complain about how much hair was in the bathroom sink and how I'm using up all the hot water (love you, hon!).