Coco and Eve Hair Mask Review & Photos
I Tried That Bali-Inspired Hair Mask You've Seen All Over Instagram, and Whoa
As POPSUGAR editors, we independently select and write about stuff we love and think you'll like too. If you buy a product we have recommended, we may receive affiliate commission, which in turn supports our work.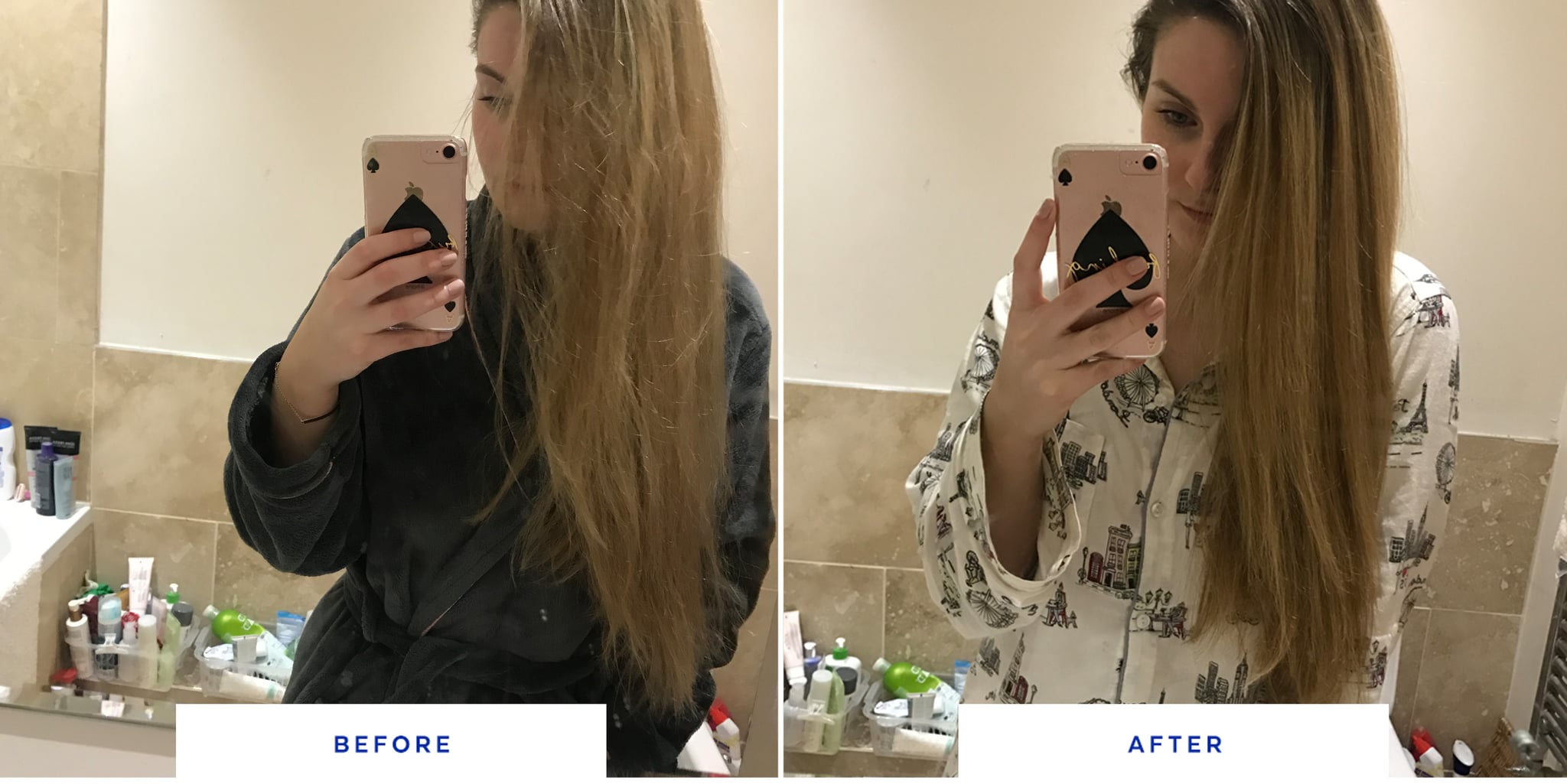 I've recently become a hair mask enthusiast. Since dyeing my hair blond, I've been on the hunt for the best color-safe shampoos, masks, and treatments to keep my hair looking soft and silky. Basically, I've tried a lot of hair products in the past few months. And after recently getting quite a lot of length cut off (yes, I know it's still pretty long), I vowed to maintain a good hair care routine, including weekly masking. My current favorite mask: Coco and Eve Super Nourishing Coconut and Fig Hair Masque ($45). When this landed on my desk, my first thoughts were, "This is pretty cute," followed by, "This smells amazing."
Then I tried it, and it's good — really good. I'm now on my second pot of the stuff, and here's why I love it: The mask contains raw virgin coconuts from Bali — I'm unsure why it matters that they come from Bali, but I do love Bali, so I'm on board. This supposedly helps strengthen and repair damaged hair. There's also fig and shea butter, which moisturize and detangle, and argan and linseed, which reduce frizz and boost shine. The mask is also sulfate and paraben free.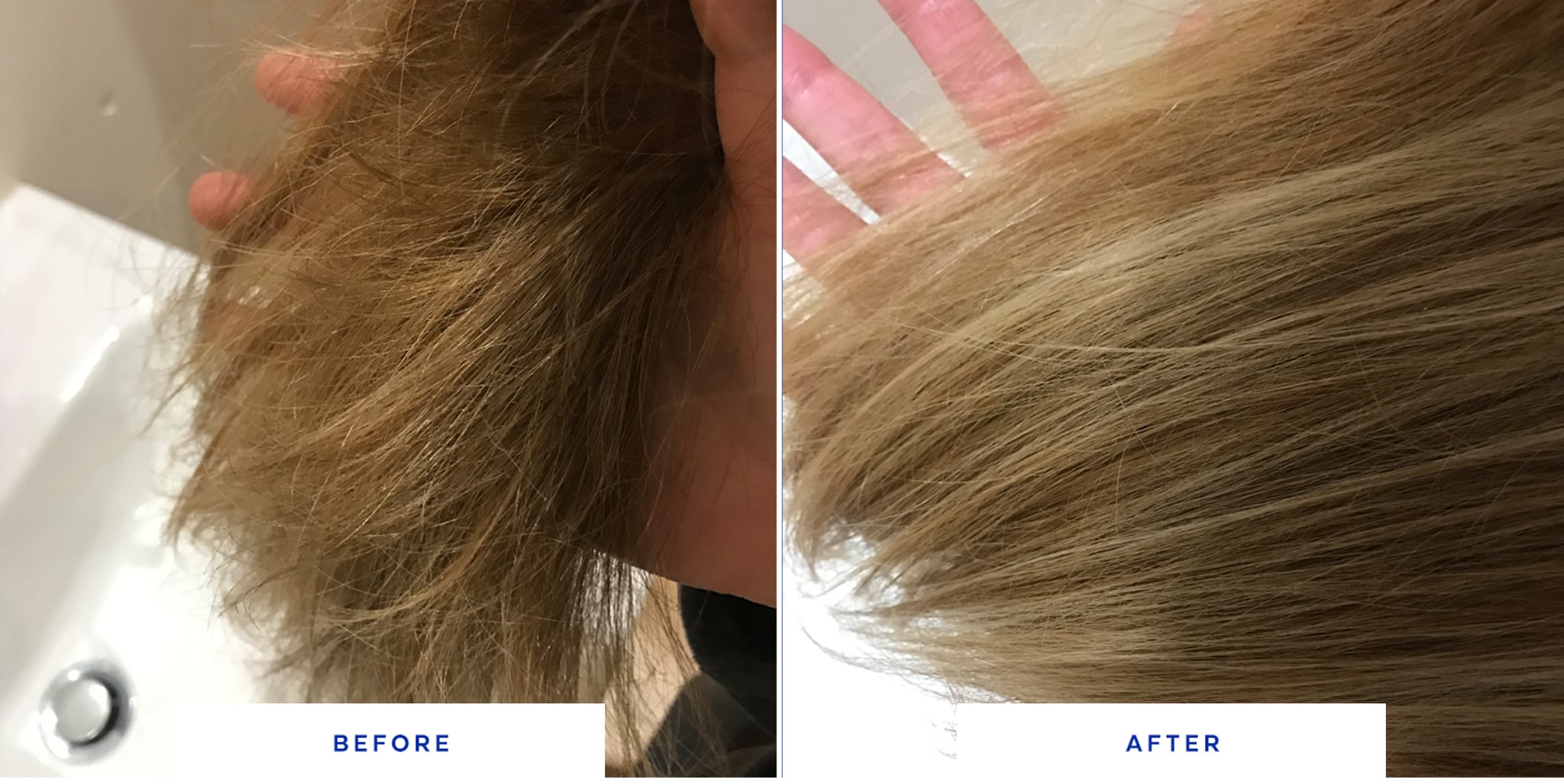 I used the Coco and Eve mask on dry hair and left for 10 minutes. Normally I leave masks on for a few hours to let them really marinate, but I wanted to see how well this mask worked on a normal hair wash day. After masking I used Noughty To The Rescue Moisture Boost Shampoo ($10) and conditioner, followed by Moroccanoil Treatment Oil ($15) and John Frieda Frizz-Ease Heat Defeat Protective Styling Spray ($7) on towel-dried hair. Despite being on my second tub of the mask, even I was shocked at the before-and-after pictures! Both photos show brushed hair which was 90 percent air dried, with a blast of heat for shine. The mask makes my hair silky soft, visibly less damaged and tangled, and it generally looks so much healthier. But aside from the good results, the mask smells incredible — honestly, I'd repurchase on the scent alone. I burnt some toast in a pretty epic fashion when my hair was freshly washed and still wet, and everything stank apart from my hair. So that's an added bonus.
The main con of this mask is the price. It is very expensive in my opinion, even though it does deliver great results. For the same price you can get in-salon treatments or at-home treatments such as Olaplex. However, if you aren't looking for an intense treatment but rather looking for a nourishing mask, then it is worth it, and the pot includes a generous amount of product with a good amount of uses. It smells great and delivers amazing results, so if you're looking to treat yourself, it makes a great addition to a hair-care routine.
Image Source: POPSUGAR Photography / Tori Crowther