Disney Makeup Bags | Sleeping Beauty and Maleficent
Gift This Two-Sided Disney Beauty Bag to the Sleeping Beauty OR Maleficent in Your Life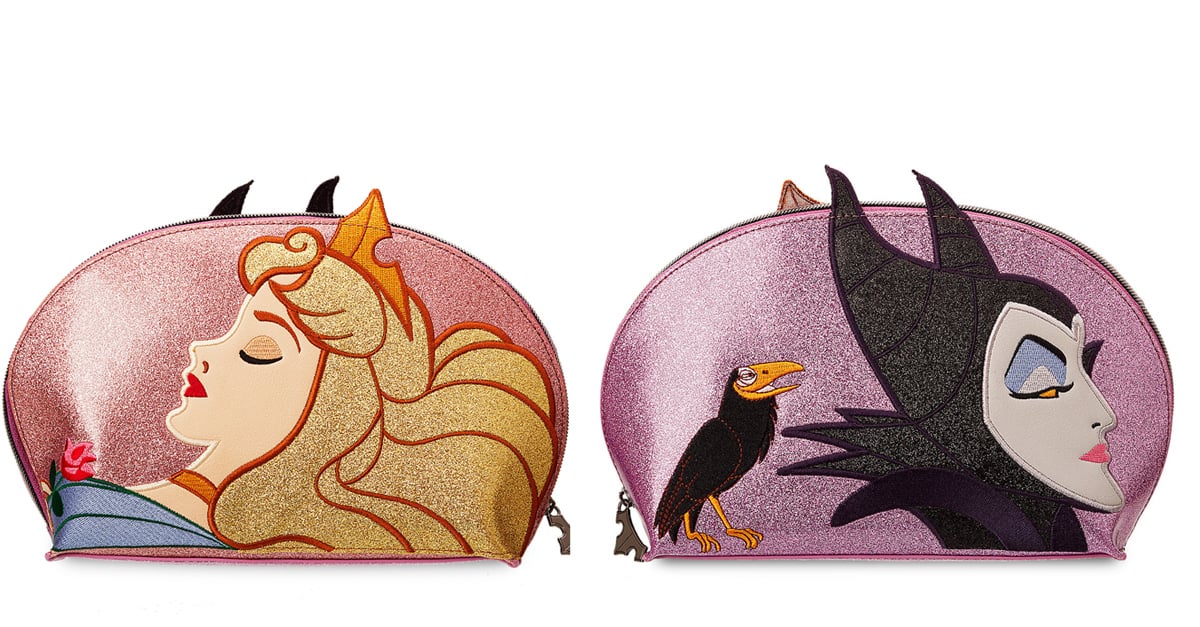 Some days, when you've got your Slip mask on and have to hit the snooze button approximately 12 times before you can even fathom getting out of bed, you're a Sleeping Beauty. Other times, you're a Maleficent — please no one talk to me when it's 3 p.m., I haven't had lunch yet, the Sweetgreen line is too long, and I'm the hangry-est girl you ever did see. So that's why this two-sided Disney beauty bag speaks to our soul — no matter your mood, you can rep the right character.
One half of this Sleeping Beauty & Maleficent Cosmetic Case ($39) features a sweetly sleepy Aurora. But, flip it over and you'll see Maleficent scheming with her raven hypeman Diaval.
Along with making a great gift for your friend who's known to switch emotions at the drop of a hat, this bag also totes a fancy backstory. It's part of the Disney Collection by Danielle Nicole, a line of accessories created by the quirky-chic designer.
This faux leather (meaning: vegan!) cosmetic carrier is adorned with glitter, and the characters are sewn on via embroidery. Plus it's got a little zipper compartment on the inside, which is perfect for stray makeup wipes.
Spooky or sweet, it's time you get yourself a bag that can do both.