Does Zayn Malik's New Purple Hair Mean a Reunion With Gigi?
Is Zayn Malik's New Lilac Hair a Clue to His Relationship Status?
There's just so much to dissect in Zayn Malik's latest IG post. From his new lilac hair to the purple flower he's handing off to someone outside of the camera's view — could this mean a possible relationship reboot with his model ex-girlfriend Gigi Hadid? Fans on Twitter seem to think so. Let's unpack it all.
Here are the facts: in the last 24 hours, Hadid and Malik were gardening together. How do we know? Hadid posted the same picture on her Instagram story with animated heart and a smiley-face GIF. All signs point to this being her hand accepting the flower.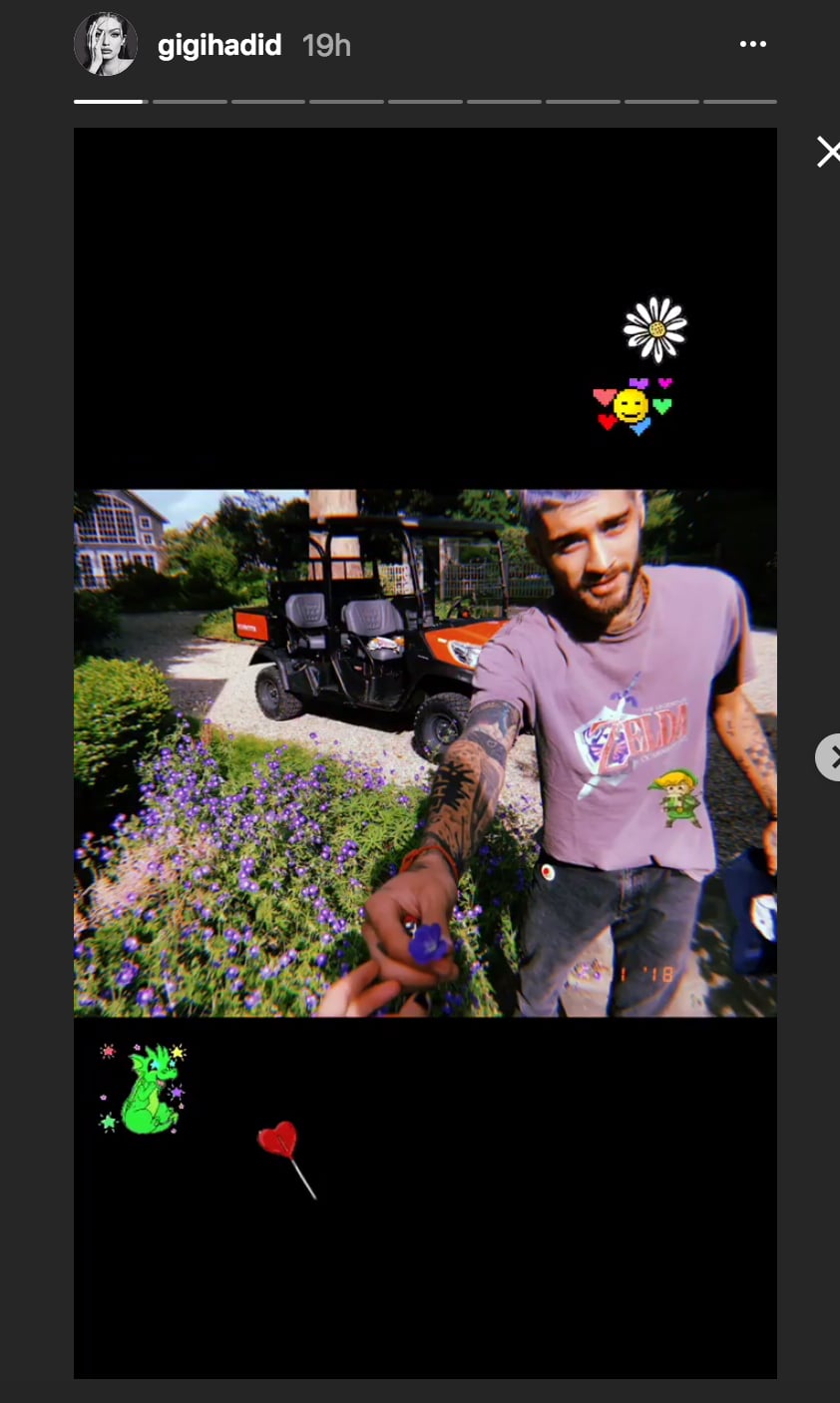 If the flower or the hair are signs of a reconciliation, we're all the way here for it. Of course, we'll have to keep our eyes peeled to see if the rumors are true — but we have a feeling Twitter fans are seeing this as a step in the right direction.
Zayn Malik and Gigi Hadid rumors of getting back together grow strong after he gave her a purple flower
https://t.co/Sfd6KePBf8

— Journal Post (@thejournalpost) June 12, 2018
"true love has a habit of coming back"@zaynmalik @GiGiHadid love you my parents! ♡ pic.twitter.com/sdbaia0ygi

— judy (@jvdyanne) June 12, 2018
Ehhh so ur back😊💓 ILY💖 @GiGiHadid @zaynmalik pic.twitter.com/ORCVisA71L

— Jay Marjore Bagcat❣️ (@MisssAllyna) June 12, 2018