To say my skin is reactive would be an understatement. Anything from temperature change to a quick rinse turns my face beet red without fail. For that reason, I steer clear of unfamiliar products and treatments, especially ones with acid. It's not that I don't want to take advantage of these beneficial solutions — I'm just too afraid of upsetting my sensitive skin.
When I received my January POPSUGAR Must Have box and saw Dr. Goldfaden's Fresh A Peel Multi Acid Resurfacing Peel, I was intrigued. The lactic acid peel is formulated to remove dead skin cells and reduce the appearance of imperfections. It's also meant to solve a problem that I face all year: uneven skin texture. It sounded too good to pass up.
The timing couldn't have been more perfect, because in the New Year I resolve to conquer my fear. It would be a shame to continue passing up the opportunity to improve my complexion and reveal brighter, healthier-looking skin. I've longed to find an all-encompassing product that I can tolerate, so I took a leap of faith and tried it.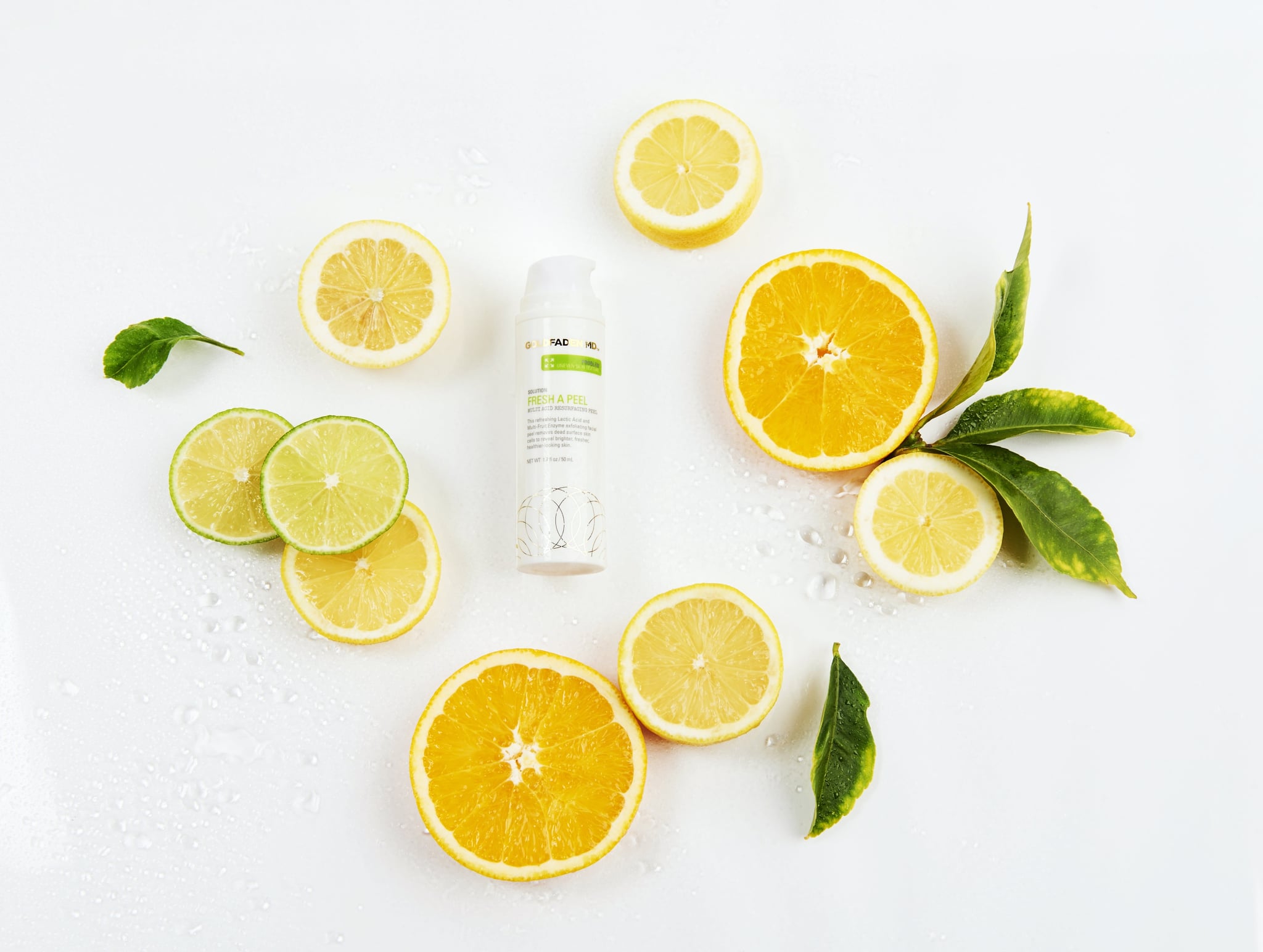 After using the peel three times a week for two or so weeks, I loved so many things about it. Firstly, it didn't smell overpoweringly like chemicals. The gel formula was extremely lightweight and didn't make my skin feel tight while it worked its magic. I was also thrilled with the fact that it only needed to be left on for one to three minutes — that's it! I smoothed it over my face and neck, brushed my teeth, and by the time I was done, it was time to rinse it off.
The best part by far was that while my face did turn a bit red, it wasn't at all irritated. It was exfoliated and refreshed, which is exactly what my dry Winter skin was thirsty for. Using the peel has convinced me that I can broaden my horizons when it comes to caring for my skin — all it takes is the right product.
My advice to those who can identify with my struggle is to give things a chance. Know your ingredients, talk to a dermatologist, stay true to your skin, and when in doubt, try a patch test on your inner forearm. You'll never find the treatment that works unless you stay optimistic and open-minded and keep trying.