When you strip away the fancy packaging, skin care is really all about the ingredients. This is the exact philosophy that Mark Veeder — a "pioneer plantsman" and self-proclaimed skincare junkie — used to build indie brand Farmacy Beauty. With a (quite literal) zero-to-100 Sephora launch in 2015, the brand quickly proved it was a force to be reckoned with. Read on to learn more about how Farmacy is disrupting the skincare space with science-backed products.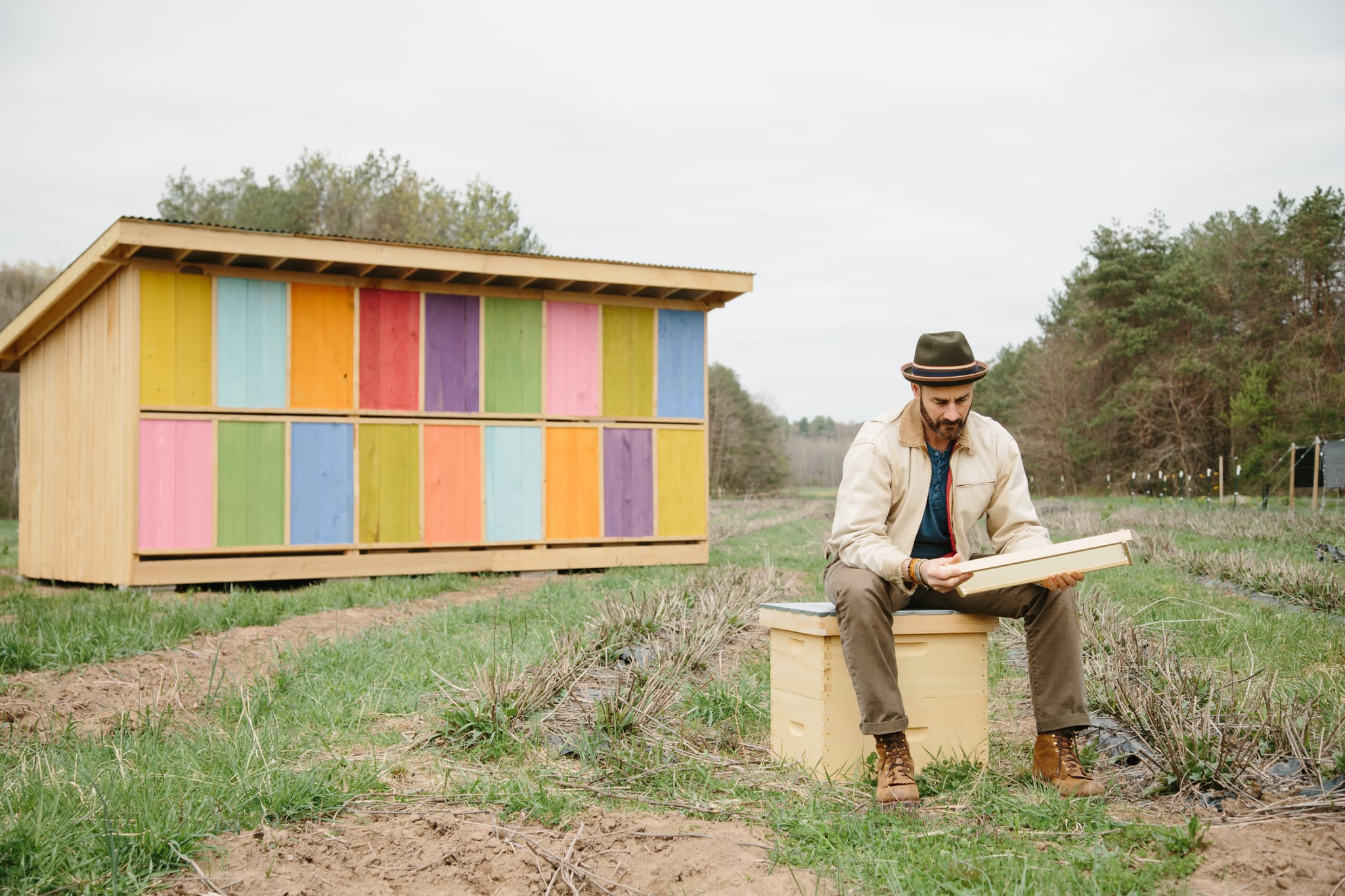 Image Source: Farmacy Beauty
Farmacy's roots are practically an analogy for the way its ingredients are grown and developed: passionately and from the ground up. By day, Mark leads a successful PR firm in New York City, and, shockingly enough, he began this journey with no formal background in skin care. His love of gardening was the true catalyst behind Farmacy. "The way this all happened was that I grew up on a Christmas tree farm in upstate New York," he told POPSUGAR. "I discovered this new form of echinacea that blooms bright green and turns out to be 300 percent stronger than any other [form]. The active ingredient, cichoric acid, is a phytochemical that reduces inflammation, is a very powerful antioxidant, [and] boosts your immune system." Based on echinacea's historical usage as a powerful inmmune booster and anti-inflammatory, this discovery was both exciting and promising.
Realizing he had something potentially game changing on his hands, Mark quickly patented the plant and dubbed it Echinacea GreenEnvy™. The next order of business? Replicating it, and then finding a way to use it in skincare products. "The first call I made was to the guy who helped my dad start his Christmas tree farm because he's an expert," he said. "We got young farmers, and we were on our way. Part of the mission is to support small farms."
Alongside a passion for creating jobs in communities much like the ones he grew up in, Farmacy's motto is "farmer-cultivated, scientist-activated." Mark says the brand sits at the intersection of natural and science. "The ethos of the brand is to look for new or untapped botanicals, apply science to them to get the best out of them, and set up our own growers wherever that botanical lives." So is farm-to-skin the next big thing in beauty? Mark definitely thinks so. "This botanical movement is just going to keep getting stronger."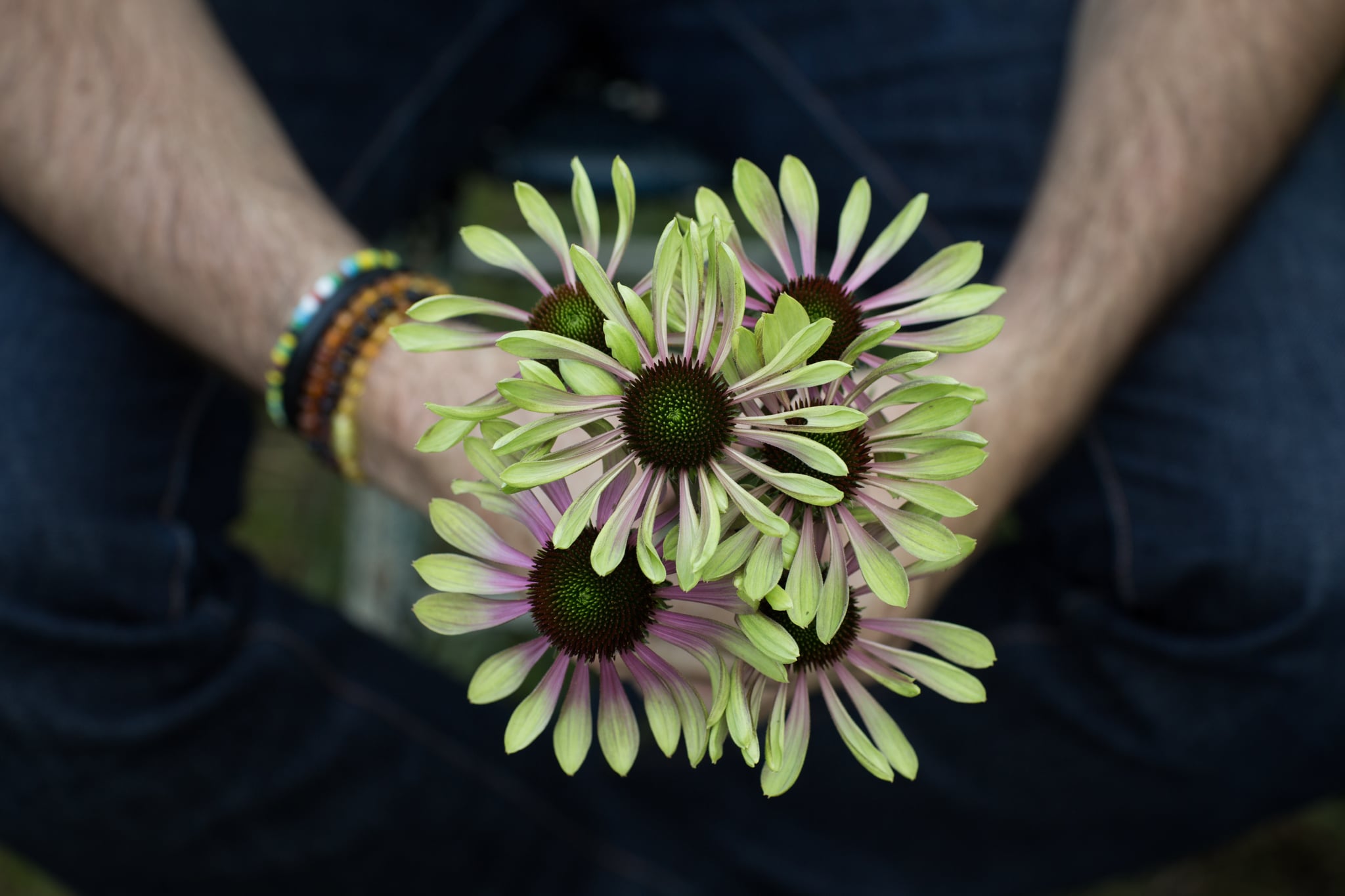 Image Source: Farmacy Beauty
The final piece of the puzzle behind Farmacy's outrageous success is its back-to-basics (and incredibly timely) focus on wellness. According to Mark, this is especially key. "If you take care of your skin and apply antioxidants and things that are anti-inflammatory with not many other chemicals, your skin is going to be pH balanced, it's going to be healthier, it's going to be well." In fact, his single piece of skincare advice is that good skin is about more than just beauty. "It's actually a lifestyle of wellness, and that's what we're supporting with our skin care."
Already dying to try products from this unique brand? You won't have to wait long. The January Must Have box includes a full-size version of the fan-favorite Honey Drop Lightweight Moisturizer (a $45 value) and is on sale now. After you fall in love with it, be on the lookout for the brand's exciting releases throughout 2018.